Why Stavanger is the best place to study in Norway? We give you 8 reasons for choosing the University of Stavanger.
1. Be where the companies are  
With its strategical placement in the heart of the oil capital, Stavanger is not only a city to study and have fun. Here you are also close to both local and international companies engaged in a broad range of business.

2. Exclusive courses with close contact with lecturers
Our exclusive courses with close contact with lecturers is a key feature at the UiS. This encourages students to challenge themselves, improve and thus have a competitive foothold in the field.
3. Internationally oriented university
At the University of Stavanger, crossing national, linguistic, and cultural borders is highly valued and appreciated.
12% of all our students come from outside of Norway and we offer a total of 23 study programs in English in a wide range of fields.
Besides that, most of the Norwegian population speaks English, which makes communication outside campus easier.
4. Interesting cultural life
Stavanger has a long history – and that is whyculture and education meet here. Museums (as the Norwegian Petroleum Museum and the Archeological Museum), beautiful sculptures, art galleries (like the Kunsthall Stavanger), music centers, a concert arena (like The DNB arena) – you will find that and more around the city.
And don't worry about getting there. The comprehensive public transportation routes will take you wherever you want to be.
5. Active student communities
Wide variety of different sport clubs and organizations on campuses helps students keep their minds fresh and bodies energized - as well as socializing.
Soccer? Volleyball? Handball? We got a group for it. 
Having dorm groups hosting social events (like movie nights!) helps to bring people together even if you're new to Stavanger and UiS.
6. Outdoor activities
Leftover energy after lecturers? Or a weekend without a plan? Stavanger is an attractive place for both students and tourists.
Why not explore the area by running on one of the many trails the city offers, surfing in the Sola beach or visiting the old Stavanger?
If you're still looking for more breath-taking experiences, a bus or ferry ride distance away you can find the popular touristic spot the Pulpit Rock, Kjerag, The Lysefjord & Fløri, Dalsnuten, Magma UNESCO Global Geopark.
No matter what your choice is, you will enjoy your time at the Stavanger peninsula.
7. Stavanger is everywhere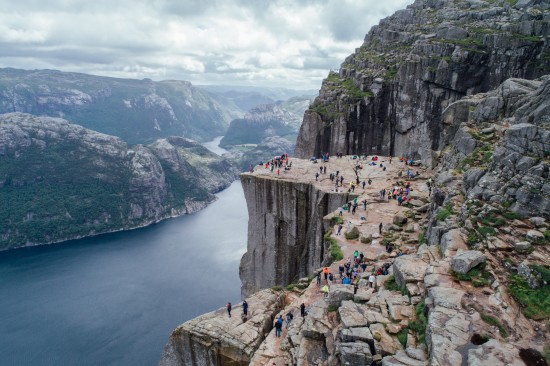 Stavanger is a dynamic and historic city featured in several movies and tv shows.
You probably have seen the city featured in some popular titles, such as Vikings, Lykkeland, and Tom Cruise's Mission Impossible.
You can visit the recording sites and learn more about their history!  Visiting the Viking Museum or the Pulpit Rock are popular attractions among both students and tourists.
8. A city full of history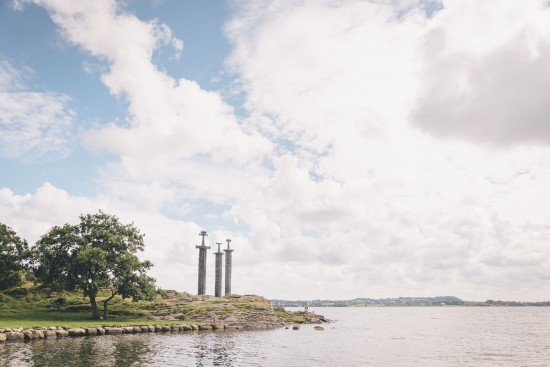 Stavanger is home to some of the most important historical events in Norway.  A short walk from campus, you will find the monument "Swords in Rock".  It marks the spot where the Battle of Hafrsfjord happened - a great naval battle fought sometime between 872 and 900 that resulted in the unification of Norway.
This spot, which went down into history books, is a popular touristic attraction and a unique spot to visit.