Norway returns to normal, with raised preparedness. This is how university life will be going forward!
Corona regulations from the reopening of Norway, in brief
The 1-meter distance requirement is removed in its entirety and events can be held as normal. Seat registration and booking of reading rooms does no longer apply.
Rules for good hygiene still apply. Wash your hands often. Use soap and water or alcohol-based hand sanitizer. Use a paper handkerchief and cough or sneeze into your elbow. Throw away the handkerchief and wash your hands afterwards.
Stay home if you are sick. Test for covid-19 for new respiratory symptoms (fever, cough, sore throat, loss of sense of smell and taste, impaired general condition). Read more on the Government's website about when you can return to work, school, etc., when to isolate yourself and the like.
Stavanger municipality offers vaccines to all students. You can either drop in or book an appointment.
The main rule is that the exam in the autumn semester 2021 will be completed as a home exam. This still applies. Students must check Canvas for more information.
Home office: Presence at campus is now the main rule. Employees who want to work from home must clear this with their immediate manager.
More detailed information in the boxes below.
For students
Below you can find questions and answers about how the coronavirus situation affects you as a student at UiS.
Updated 27 September 2021
Testing is recommended for:
Anyone with newly onset respiratory symptoms or other symptoms of covid-19, regardless of vaccination status
Unvaccinated household members or similarly close to someone who is infected
Other unvaccinated close contacts
Extended regular testing is being phased out. Time-limited regular testing can be considered in outbreak situations. If major outbreaks, regular testing in accordance with FHI's professional guidance may be used. Self tests are recommended.
If you test positive on a self test, it is recommended to take a PCR test to confirm the test result.
If you are infected, or you are in charge of someone who is infected, you are encouraged to notify close contacts and encourage testing.
Persons who have been confirmed infected with covid-19 are required to go into isolation. This also applies to those who are vaccinated. Isolating means staying in one's own home or other suitable place of residence, isolated from others, and also as far as possible away from others in the same household.
Persons who are isolated in their own home may end the isolation 5 days after the onset of symptoms if they have been fever-free for at least 24 hours without the use of antipyretic medication.
If the person who tests positive is not fully vaccinated and does not have symptoms of a respiratory disease, 5 days from the test date are counted.
Fully vaccinated persons without symptoms of respiratory disease are not recommended to test themselves. If they still should test positive, they should stay isolated for 2 days with a view to possible symptom development.
Hand hygiene: Wash your hands often. Use soap and water or alcohol-based hand sanitizer.
Cough hygiene: Use a paper handkerchief or elbow hook when coughing or sneezing. Throw away the handkerchief and wash your hands afterwards.
Advice for respiratory symptoms: Advice for new-onset respiratory symptoms (fever, cough, sore throat, loss of sense of smell and taste, impaired general condition): > Stay at home. > Test yourself for covid-19. When to return to school and work:> Adolescents and adults should have a negative covid-19 test before returning. > If the symptoms disappear completely after one day, you can return to work and school. In case of persistent symptoms, one should stay at home until the general condition is good, the symptoms are in decline and one has been fever-free for 24 hours, without the use of antipyretic preparations. In most cases, one should stay at home for a few days.
When you have tested negative for covid-19, and the symptoms are mild and the general condition is not affected, you do not need to stay at home. Adolescents and adults can return to school / work when they are improving or on the same day as the test is taken if the indication for testing was mild and vague symptoms. You can return to school / work even if you have residual symptoms such as a runny nose or a slight cough.
Send us an e-mail. You can contact us at the following e-mail addresses:
- Student help desk (for questions regarding student fees/student card/general questions): studeksp@uis.no
- Student guidance (for questions regarding academic matters/regulations and special arrangements for students with disabilities): studieveiledning@uis.no
- Student web (for questions regarding study plans/semester registration): studentweb-hjelp@uis.no 
- IT services (for problems activating your IT user and general IT help): it-hjelp@uis.no
We must all follow the advice and recommendations of how to prevent infection.
If you have any questions about infection control measures that this article does not address, you can send an e-mail to beredskap@uis.no and we will get back to you as soon as we can.
Teaching is back to normal.
Events and meetings
The restrictions on gatherings at events and meetings have been lifted.
As a main rule, exams in the autumn of 2021 will be carried out as a home exams.
For exam-related questions, please contact eksamen@uis.no 

Do you have any other questions? 
Please use this form to contact the digital student service desk.
For employees
Information for staff on the coronavirus situation.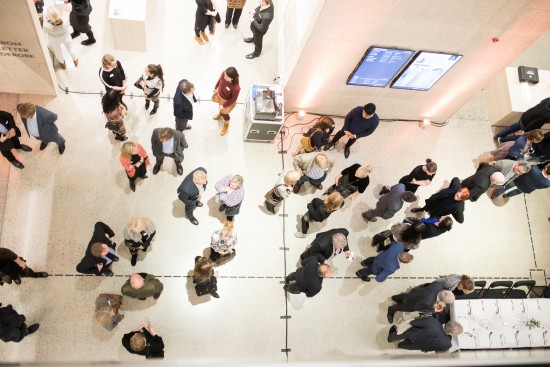 Useful articles and information for staff can be found on the UiS intranet. Access the site with your Feide login.