On Tuesday 5 October, UiS wants to create awareness and commitment to green campus development and the work to reduce its own CO2 footprint. Changes do not happen by themselves.
We must all contribute to a more sustainable campus. All employees and students are welcome to participate at Green Day Campus.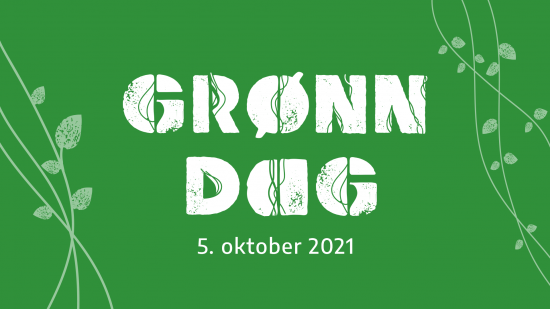 Programme for the day
Bike service
Location: Arne Rettedal's house, outside the front door
Time: 08.30 a.m. to 11 a.m.
Kolumbus / HjemJobbHjem offer free bicycle service for employees at UiS.
Green market
Location: In and in front of Arne Rettedal's house
Time: 10 a.m. to 2 p.m.
Visit the different stands and discover green offers and possibilities:
Listen to HjemJobbHjem on city bikes and car sharing
Statsbygg on the energy center and solar cells
UiS presents its plan for campus development and environmental statistics
SiS invites you to eat cake and green food
Ullandhaug organic farm presents itself
The consortium of European innovative universities (ECIU) will demonstrate how students and employees can solve sustainability challenges on campus and in Europe. Hear directly from students and a "teamcher" in separate short talks at 12:15 and 12:45!
Show on stage
Time: 10.30 a.m. to 11.30 a.m. and 1 p.m. to 2 p.m.
Music by students from campus Bjergsted. Rector Klaus Mohn and others, films on green campus development and more
Vegan everyday food – crash course with Mari Hult
Location: The University Library
Time: 1 p.m. to 1.45 p.m.
On Green Day the popular vegan blogger Mari Hult will teach us how to cook vegan everyday food in 45 minutes.
Swap Shop
Location: Lyspæren
Time: 5 p.m. to 7 p.m.
The student organization Spire arranges a Swap Shop at Lyspæren