On 12 February 2022, the Government removed all statutory measures against covid-19, including requirements for mask wearing, one meter distance and isolating when ill.
This means:
Requirements and recommendations to keep one meter distance are lifted.
Requirements for using face masks are abolished.
Requirements for isolation are abolished.
Requirements for testing if you have symptoms are abolished
Kindergarten children and school pupils are recommended to stay at home when they are ill, but can go to kindergarten and school as long as they have been fever-free for 24 hours. Children and pupils do not have to test themselves even if they have symptoms.
The remaining entry requirements requiring registration and negative test before arrival are lifted.
Infection control recommendation
Infection rates are still high in our society. Therefore, it is important to follow general infection control rules:
Practice good hand and cough hygiene
Get vaccinated
Stay at home if you are sick
UiS distributes rapid tests to students and staff who have symptoms of Covid-19. See where you can pick up rapid tests.
Exams
The main rule in the spring of 2022 is still that exams at UiS must be conducted as digital home exams. Students will be notified in Canvas about exams that for academic reasons will be held on campus.
Vaccines
Read the latest information from Norwegian authorities about the coronavirus situation in English.
More detailed information in the boxes below.
For students
Below you can find questions and answers about how the coronavirus situation affects you as a student at UiS.
Updated 6 April 2022
Testing is recommended for:
Any adults with newly onset respiratory symptoms or other symptoms of covid-19, regardless of vaccination status
Hand hygiene: Wash your hands often. Use soap and water or alcohol-based hand sanitizer.
Cough hygiene: Use a paper handkerchief or elbow hook when coughing or sneezing. Throw away the handkerchief and wash your hands afterwards.
Advice for respiratory symptoms: Anyone with possible covid-19 symptoms must keep a low threshold for testing themselves, regardless of vaccine status. Advice for new-onset respiratory symptoms (fever, cough, sore throat, loss of sense of smell and taste, impaired general condition): Stay at home. Test yourself for covid-19. You can either use a self test or a PCR-test. Self tests can be bought at pharmacies and in some shops. Please note that the test must be labeled CE. If the self test is positive you need to take a PCR-test at the municipal testing facilities. Read more about testing and infection detection on the website of the municipality of Stavanger. When to return to school and work: Adolescents and adults should have a negative covid-19 test before returning. If the symptoms disappear completely after one day, you can return to work and school. In case of persistent symptoms, one should stay at home until the general condition is good, the symptoms are in decline and one has been fever-free for 24 hours, without the use of antipyretic preparations. In most cases, one should stay at home for a few days.
When you have tested negative for covid-19, and the symptoms are mild and the general condition is not affected, you do not need to stay at home. Adolescents and adults can return to school / work when they are improving or on the same day as the test is taken if the indication for testing was mild and vague symptoms. You can return to school / work even if you have residual symptoms such as a runny nose or a slight cough.
Send us an e-mail. You can contact us at the following e-mail addresses:
- Student help desk (for questions regarding student fees/student card/general questions): studeksp@uis.no
- Student guidance (for questions regarding academic matters/regulations and special arrangements for students with disabilities): studieveiledning@uis.no
- Student web (for questions regarding study plans/semester registration): studentweb-hjelp@uis.no 
- IT services (for problems activating your IT user and general IT help): it-hjelp@uis.no
We must all follow the advice and recommendations of how to prevent infection.
If you have any questions about infection control measures that this article does not address, you can send an e-mail to beredskap@uis.no and we will get back to you as soon as we can.
No restrictions regarding capacity or distance in teaching rooms, the library and study areas. All students can turn up for on-campus teaching as outlined in their course plan and in compliance with official recommendations (in Norwegian). Students must keep themselves updated in Canvas.
Everyone should still keep a safe distance in cafes and communal spaces. Wear face masks where distance cannot be kept.
The main rule in the spring of 2022 is still that exams at UiS will be conducted as digital home exams. In the event that an exam for academic reasons will be held on campus, students will be notified in Canvas.
For exam-related questions, please contact eksamen@uis.no 
If you get a positive test result in the days after an exam, we urge you to notify us by calling the UiS emergency number: 417 75 566. The purpose is to notify those who sat near you and who may have been exposed to infection. Your name will not be shared with anyone other than the exam office, who will look up your close contacts on the exam.
UiS complies with national and regional corona rules and recommendations concerning exam execution. It shall be considered safe to take an exam on campus.
The main rule this semester is home exams, but after a professional assessment of the individual subjects it has been decided that around 20 percent of the exams are to take place physically on campus. Most universities in Norway, with the exception of USN, BI and Volda University College, have chosen to do the same and execute some exams physically.
The University of Stavanger has planned for a safe exam execution:
There will be at least 1 meter distance between candidates.
There is no obligation to wear a face mask during the exam, but we recommend wearing a face mask entering and leaving the examination room. If you don't have a face mask, but want one, the exam inspectors will provide you with one.
Exam inspectors will encourage students with symptoms of corona to leave the examination room.
What do you do if you are sick or have symptoms on examination day?
First of all: Stay home if you are sick!
You need to apply for valid absence in the Digital Student Service Desk within five working days after the exam. You do not need a medical certificate as the arrangement with self-reporting is extended until the end of the autumn semester 2021. If you are granted valid absence you can registrate for re-sit exams. Students are themselves responsible for registering for re-sit exams on the StudentWeb. The deadline to register is 20 January for re-sit exams after the autumn semester.

Do you have any other questions? 
Please use this form to contact the digital student service desk.
For employees
Information for staff on the coronavirus situation.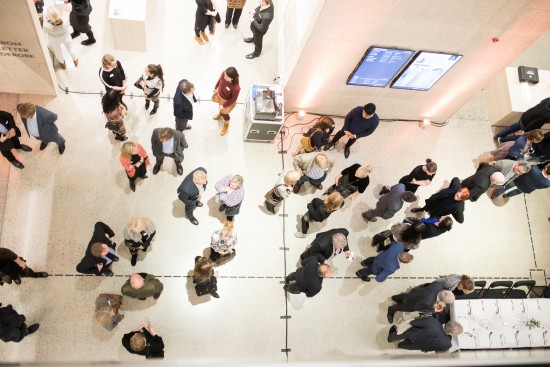 Useful articles and information for staff can be found on the UiS intranet. Access the site with your Feide login.