​​A student at the Faculty of Arts and Education who attended lectures at UiS Friday March 19, has been infected with covid-19. 48 students and two teachers have been quarantined.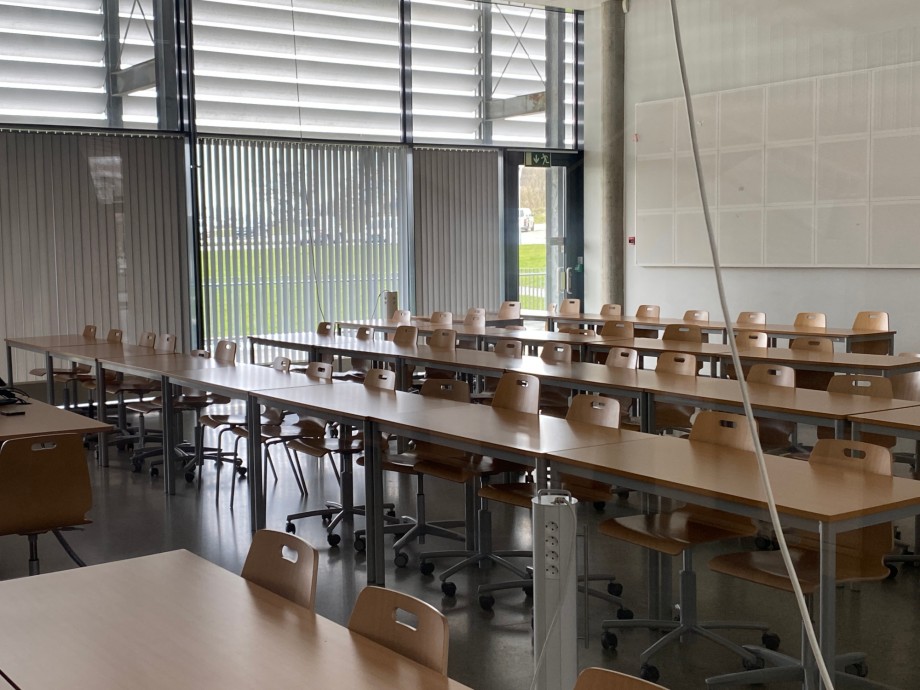 Two subject teachers and 48 students attended the same lecture and have been defined as close contacts. They have all been alerted and told to quarantine.
Infection tracing has been initiated by Stavanger municipality and the faculty will follow up with an internal information meeting 3 pm today for the students affected.
As of yet, it has not been deemed necessary to change the lecture schedule or introduce other measures beyond this.
The point of contact at UiS in this case is Karoline Holmboe Høibo, Faculty Director for the Faculty of Arts and Education, tel.: 926 37 902
UiS remains open for students, staff and visitors in compliance with existing infection control measures. Updated information on what regulations apply at the UiS can be found here.