Join us for a festive ceremony in Tjodhallen with doctoral promotions, awards, and cake!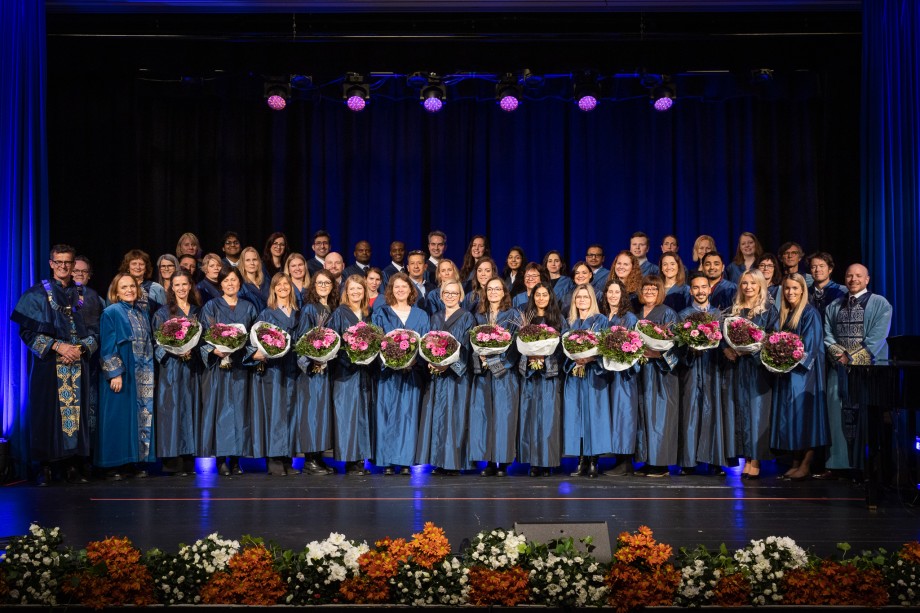 This year, the university of Stavanger will celebrate its anniversary on Friday October 28. This is to mark the late October day in 2004 when the King in council decided to grant us university status as of the following year.  
The event takes place in Tjodhallen in Kjølv Egelands hus. Here students, staff, and friends of the university are all welcome to join us in the celebration of highlights from the past year at the UiS.  
During the ceremony, we will pay tribute to the 61 new PhD candidates that have successfully completed their doctoral degrees at UiS since the last anniversary. Also, the winners of the Lyse Research Award, the SR-Bank Innovation Award, and the Education and Learning Environment Award will be announced and celebrated. 
This year's celebration speaker is UiS professor Marianne Hafnor Bøe, who is an expert on Islam and feminism in Iran. Bøe follows the situation in Iran closely and has contributed with comments and analyses of the protest movements in the Norwegian media. In her speech, she will address women's freedom of choice and place the protests in a broader persepective.
Talented students at the Faculty of Performing Arts and Stavanger Student singers will provide musical entertainment. 
After the ceremony, coffee and cakes will be served in the foyer outside Tjodhallen.
The event is free and open for all.Take your seat in Tjodhallen at 12.50 the latest and join us for a festive celebration.