Hi! As always, we are arranging Fadder uke (Buddy-week where all the new students get to know each other, the campus, the city and more). This week is set at the same week when the school has its official opening, 15th to 20th of August 2022 (week 33).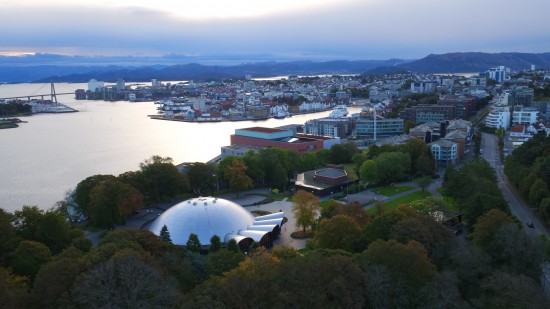 The Fadder leaders arrange meeting with information for new students
We start the week with an info meeting and an attendance registration for all new students on Monday 15 August at 10.30 in Eikenes-salen, just to the left of the main entrance in the foyer (address: Bjergsted 1, 4007 Stavanger). At the meeting you will get more information about what will happen during the week. There will also be distribution of t-shirts to all new students who have been enrolled at the Fadder (sponsor) Festival.
Registration for the Fadder Festival
Registration for the Fadder Festival 2022 opens 20 July. We will send you an email with further information and a link to sign up. By signing up we'll use your contact details in order to connect you to the Fadder (sponsor) buddies Facebook group. In the registration form, you will be asked to tick what interests you have. We wish to put together Fadder (sponsorship) groups where you connect with others who have similar interests and desires for what they want the Fadder week to be.
During the summer, a more complete schedule will be published with information about Fadder week on http://student.uis.no/ . We will also post more information about Fadder week on the Facebook group for Fadder buddies, as well as links to various Facebook groups that may be useful to a student at UiS.  In the meantime, I recommend to like and follow UiS - Faculty of Performing Arts on Facebook!
We are really looking forward to meet you, and hope you will have a nice summer before the semester begins! Feel free to contact us if there is anything you need help with.
With kind regards from the Buddy-leaders,
Has graduated One Year study programme, will commence 1st year of Bachelor - Jazz Vocal.
Jonah Mattias Nybø Lowry (+47 905 38 244) jmattiasnl@gmail.com
Has graduated Bachelor - Jazz Vocal, will commence on Extension studies - Jazz Trompet
Read more ...