Here you will find information about semester start, fadder events, opening ceremony and much more!
Dear students at the Faculty of Performing Arts
It is a great pleasure for us to welcome both new and already active students to the start of the semester 2022.
An extra welcome to our new students; We hope that you will find yourself comfortable as a student at our faculty. Together with committed and active students, we will do our very best for you to enjoy and benefit from the study and your time spent here. We wish you welcome to the University of Stavanger (UiS) and the Faculty of Performing Arts (UK).
Opening of the academic year 2022/2023
The University of Stavanger starts the autumn semester in week 33. The semester opens with a solemn and informal opening ceremony for all students on Monday 15 August at 12.00pm on campus Ullandhaug. After the opening ceremony, the annual Fadder (sponsor) festival starts.
On Tuesday 16 August, the faculty will hold its own opening ceremony in Eikenes Hall with a free lunch out in the park on the Bjergsted campus. Read more here.
Registration for the semester
The deadline to register for the semester is 1 September, but we reccommend all of our students to register before the semester starts in order to obtain access to your student e-mail, canvas, internet, schedule and other important student systems.
Note
You will not be able to register for the semester until your right to study has been transferred to StudentWeb. The transfer will take place during the first week of August, no later than Friday 5 August.
Welcome to the start of the semester!
Course in Voss, week 36
All students admitted to the 1st grade bachelor's degree in classical, church music, jazz, conducting and dance travel to the Ole Bull Academy at Voss for courses in Norwegian folk music/folk dance in week 36.
The university covers expenses for joint travel, food and accommodation. The course is mandatory. More information will be provided during the information meetings in week 33.
NB! If you have already completed the course at Voss under the auspices of another higher education institution, please contact us as soon as possible for an exemption application: musikk-dans@uis.no
Access to Campus Bjergsted and rehearsal rooms 
To gain access to the University's premises in Bjergstedparken, you must use a key and chip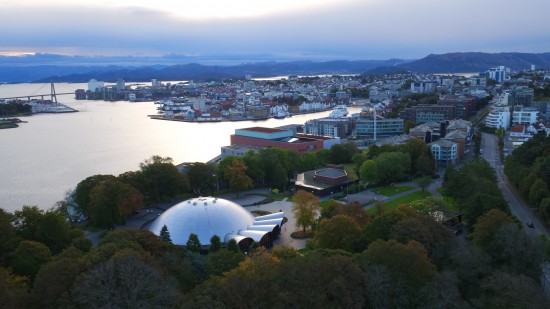 To gain access to the University's premises in Bjergstedparken, you must use a key and chip that you get handed out against a deposit of 500 NOK. The deposit must be paid with a Norwegian bank card in the faculty office. New students can be given a key and chip from week 33.
The reception is usually open from 10.00 - 14.00 on Mondays, Wednesdays and Fridays. In week 33, we have extended opening hours. Closed for lunch between 11.30 - 12.00.
Contact reception: +47 51 83 40 00 E-mail: bjergsted@uis.no
More information about the Faculty of Performing Arts