Applied Data Science is a two-year Master's programme that aims to increase the ICT competence of engineers from different fields.
Frequently asked questions
What is the main difference between the three master's programs?
The difference between ADS (Applied Data Science) and DS (Data Science) is that in ADS, students receive more basic training in programming and databases that students in DS (and CS (Computer Science)) already have. Otherwise, there is a large overlap between ADS and DS. DS and CS have the same admission basis, while ADS has a different admission basis.
What is the difference between ADS / DS and CS (Reliable and secure systems)?
Specialization: Reliable and secure systems
The specialization in reliable and secure systems teaches you the management, design and programming of computer systems. The ability to integrate knowledge and skills in security, reliability and scalability together with algorithm theory and statistics is necessary to respond to challenges in computer systems in all industries.
Specialization in reliable and secure systems provides a basis for work with the development and planning of commercial computer systems for various purposes. You gain knowledge and skills in network security, reliability of distributed systems, simulation and modeling.
What do you learn in the specialization Data Science?
The specialization in Data Science teaches you to extract relevant information from a compilation of large data sets from different sources. The ability to create, manage and utilize data has become one of the most important challenges for practitioners in almost all disciplines, sectors and industries.
Specialization in Data Science provides a basis for work in data analysis and development of data processing systems for the entire data life cycle. You gain knowledge and skills in advanced statistics, data mining, machine learning and processing large amounts of data. The study will be highly sought after in the future labor market, with the development of smart solutions such as in smart cities, with smart energy and digitalisation.
Student exchange
By going on exchange to one of our partner institutions abroad as part of your studies, you will have an opportunity to get a unique education. In addition to improving your career opportunities, you grow as a person and gain the ability to greater reflect on the topics you study as part of your degree. All about exchange
Exchange semester
Semester 3
Organisation of the exchange
In semester 3 of the Master programme in Applied Data Science, you have the possibility to study abroad at one of UiS partner universities.
In semester 3, 30 ECTS have been reserved for elective courses. When going abroad, you must choose courses that comprise a similar specialisation within your field, and these must be pre-approved before you leave. It is also important that the courses you are going to take abroad do not overlap in content with the courses you have taken or will take later in the study programme. A good tip is to think about your specialisation and your field of interest.
More possibilities
In addition to the recommended institutions listed below, UiS has a number of agreements with universities outside Europe, which are open to all students at UiS who find a relevant course offer.
Within the Nordic countries, all students can use the Nordlys and Nordtek networks.
Contact
Guidance and pre-approval of courses:
General questions on exchange:
International Office, Kitty Kielland building
All countries
Italy
Poland
Spain
United States
Australia

The University of Adelaide

Universitetet i Adelaide ligger i Adelaide, Australias femte største by. Med sine 1.2 millioner innbyggere er Adelaide en trygg, kosmopolitisk by som er betraktelig rimeligere å bo i enn flere sammenlignbare byer i Australia. Universitetet er medlem av Group of Eight, en koalisjon av de åtte ledende universitetene i Australia.

Germany

Aachen University of Technology

Er du på utkikk etter en spennende mulighet i Tyskland er RWTH Aachen University det naturlige valget! Universitetet streber etter å bli det beste tekniske universitetet i Tyskland innen 2020 og er på god vei til målet. Bli med på en del av reisen – bli utvekslingsstudent i Aachen!

University of Twente, Enschede

Opplev Europa og det internasjonale studiemiljøet i Nederland. University of Twente er UiS sitt partneruniversitet i ECIU-nettverket og tilbyr utvekslingsmuligheter for mange studenter ved UiS. University of Twente er et moderne og innovativt campus-universitet som satser stort på entreprenørskap og har mer enn 9000 studenter.

Grenoble Institute of Technology

Bli Erasmus+-student og studér i de franske alper i Frankrikes beste studentby Grenoble!

Technical University of Munich
Contact
51831276
Faculty of Science and Technology

Faculty Administration TN

Kontor for utdanningsadministrative tjenester
konsulent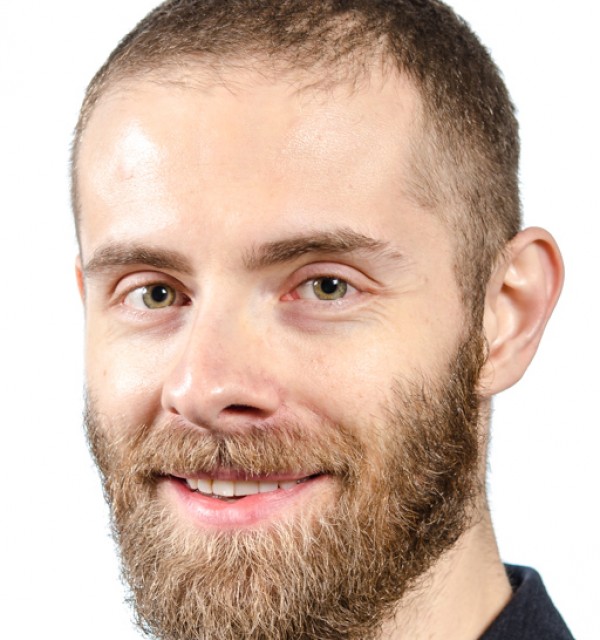 51832061
Faculty of Science and Technology

Department of Electrical Engineering and Computer Science
Førsteamanuensis
Department of Electrical Engineering and Computer Science
Welcome to the Department of Electrical Engineering and Computer Science!
The department is responsible for teacing, research and development within electrical and computer engineering at UiS. As computer technology becomes increasingly important in society, so this department keeps growing in size and expanding its activities.
Relevant studies
The department of Electrical Engineering and Computer Science offers a growing range of studies, from bachelor to Phd level.
ICT research
Research in the department is concentrated on these main areas.