Hi! As always, we are arranging Fadder uke (Buddy-week where all the new students get to know each other, the campus, the city and more). This week is set at the same week when the school has its official opening, 16th to 21st of August (week 33).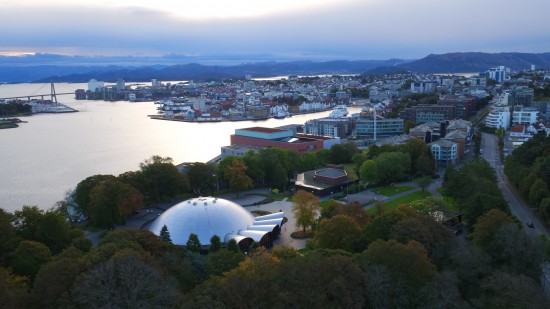 The Fadder leaders arranges information meetings for new students
Welcome to a new semester at Faculty of Performing Arts, University of Stavanger! We are excited to start upon a new school year, and very honoured to have all of you students joining us. We hope all international and exchange students will find themselves comfortable here at our school and in Stavanger city.
We will follow the Fadder programme for the Fadder festival but also have some internal programme for Bjergsted, so everyone can get to know each other on Campus and meet future fellow students.
On monday august 16th 10:30am there will be an opening/information meeting from us that are Fadderleaders (Buddy-leaders!), where we will be welcoming you and informing about all the events and happenings for the upcoming week. The info-meeting is held in Eikenes - hall ((LKS) Lille Konsertsal/The Small Concerthall, right in the Foajeee at the mainbuilding at school). At this presentation we will tell you abouts whats happening in during Fadderuka and introduce you to fadders and fellow students.
There will be games, concerts, competitions, parties and much more!😎 The students will be parted into smaller groups to get to know each other better, and compete against other groups while getting to know Norway and Stavanger.
If anyone needs help to get around the city, or getting to the right place at arrival, you can reach out to us Buddy-leaders and we will try and help you the best that we can!
During the summer we'll send a mail with the timetable for Fadderuka and more information about what facebookgroups is handy to join for the social part of the student life at UiS and Campus Bjergsted. I would advise you all to like and follow "UiS Fakultet for utøvende kunstfag" on Facebook to keep up to date!
We´re really looking forward to meet you all, and hope that you enjoy your summer before semester starts!
Lots of love from the Buddy-leaders,
Karl Aarrestad (+47 90011435) | Maren Resell Sørheim (+47 90521627) | Line Skyttegaard Pedersen (+45 28343620)
PS. Please reach out to us if there is anything you´re wondering about, or if you would like to have someone take extra care of you upon arriving to Stavanger, we´ll figure something out and set you up with a personal Fadder/Buddy ;)