Friday 18 June 2021 11:30-12:00,
webinar.
A maturity analysis of Høglund AS use of predictive maintenance in their cloud service system for offshore vessels: A case study.
Master student Oscar Holmås will present his master thesis performed at Høglund Marine Solutions AS and its customers.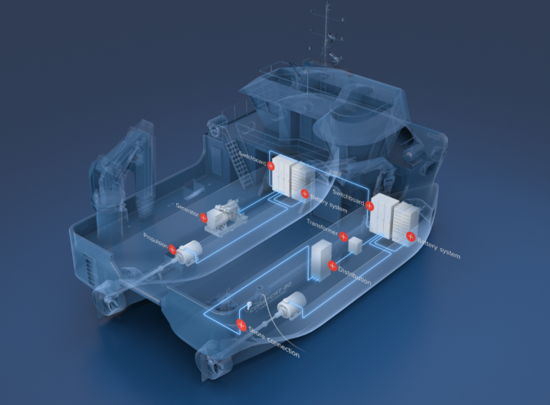 The objective is to apply the PwC maturity model to their cloud services, determine the current maturity level, and identify the gaps and roadmap to achieve higher maturity levels. This thesis provides a good example of how maturity analysis can be combined with gap and SWOT analysis and linked into the strategic plans and be part of the continuous improvement process.  Since we are dealing with a cyber-physical asset, the findings show a slightly higher maturity level once both cloud service providers and customers are engaged in the maturity analysis.  The maturity analysis indicates a rapid pace towards analytics (Machine learning, Artificial intelligence); however, the current sensorization level (incomplete, not-fit to purpose) might not allow these advanced analytics to gain benefits. 
There will be a short introduction and an opportunity to ask questions at the end of the presentation.
The webinar takes about half an hour so that participants may use, i.e., their lunch break for professional replenishment.
To access the webinar, you must register in advance of the event by sending an e-mail to ciam@uis.no