FILIORUM- Centre for Research in Early Education and Care has a Scientific Advisory Board consisting of renowned international researchers in the ECEC field.
Iram Siraj, Professor, University of Oxford and Professor II, FILIORUM - Centre for Research in Early Childhood Ecucation and Care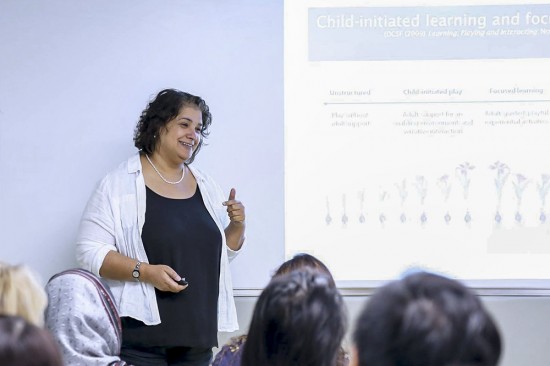 Iram Siraj is Professor of Child Development and Education ved University of Oxford, Department of Education. She has an international reputation and expertise for longitudinal research and policy, and has co-directed a number of world-first influential studies, including the Effective Provision of Pre-school, Primary and Secondary Education (EPPSE), Researching Effective Pedagogy in the Early Years (REPEY), and Effective Leadership in the Early Years Sector (ELEYS). She has also co-investigated Effective Early Educational Experiences in Australia.
Her recent studies focus on professional development (PD) interventions looking at the impact of evidence-based PD, researching effective environments for learning and using research tools to promote language in the early years. Siraj has over 250 publications including three widely-used quality rating scales in the cognitive, social-emotional and physical domains, which are currently being used in many countries to enhance PD of staff. Her most recent book is Teaching in Effective Primary Schools: Research into Pedagogy and Children's Learning.
Adriana Bus, Emeritus Professor, Leiden University and Professor II, FILIORUM - Centre for Research in Early Childhood Ecucation and Care
Adriana Bus is Emeritus Professor of Leiden University in the Netherlands and Professor II at FILIORUM - Centre for Research in Early Childhood Education and Care. She has also been appointed as an Honorary Professor at Eötvös Loránd University in Budapest.
For over three decades she has conducted internationally renowned research in early literacy skills, with particular focus on experimental research and meta-analysis of instruction methods, print exposure and digital book reading.
Adriana conducted over the years one of the richest lines of research in early literacy. She has published over 75 chapters and professional articles, many of them in top tier journals (Child Development, Journal of Educational Psychology, Applied Psycholinguistics, and Reading Research Quarterly) and important volumes (Handbook of Early Literacy, APA Handbook of Education Psychology). She has served on the editorial boards of Journal of Literacy Research, Reading Research Quarterly, Journal of Educational Psychology, and a number of other Journals. Her work has been enormously influential in both Europe and the U.S. She has conducted some of the most widely cited meta-analyses of early literacy and authored methodologies chapters in meta-analysis. 
David K. Dickinson, Emeritus Professor, Vanderbilt University
Professor Dickinson is an Emeritus Professor at Vanderbilt University's Peabody College. He received his EdD from Harvard's Graduate School of Education.  During his 50 year career he conducted research on language and literacy development among low-income populations. He has 1) examined the relationship between language and early reading; 2) studied language environments in classrooms and their impact on language use and learning; and 3) developed methods for supporting language learning of children from low-income homes. He also created the first widely implemented intervention to help preschool teacher's support language and literacy, developed tools to describe classroom language and literacy environments and co-authored two editions Opening the World of Learning, a widely-used preschool curriculum.
He has authored over 120 articles and chapters, co-edited three volumes of the Handbook of Early Literacy, and co-authored Connecting through Talk: Nourishing Children's Development with Language, published by Brookes publishing.
Catherine Snow, Professor, Harvard University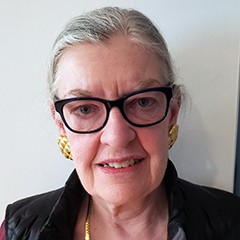 Catherine Snow is a Professor of Education at the Harvard graduate School of Education. She is an expert on language and literacy development in children, focusing on how oral language skills are acquired and how they relate to literacy outcomes. Snow has contributed significantly to theories of bilingualism and language acquisition through parent-child interaction. She co-founded the Child Language Data Exchange System (CHILDES) database, a corpus of children's speech used by numerous language acquisition researchers.
Snow's current research activities include a study of how Boston Public School early childhood classrooms are supporting children's development, and participation in a long-standing research-practice partnership (the Strategic Education Research Partnership, SERP) that is developing curricular tools to support teachers in introducing innovative classroom practices. 
Snow has published hundreds of scientific articles and book chapters, as well as many books. She has been a member of the Editorial Board of several renowned journals, and is also the former president of the American Educational Research Association.
Joanne Lunn, Professor, Queensland University of Technology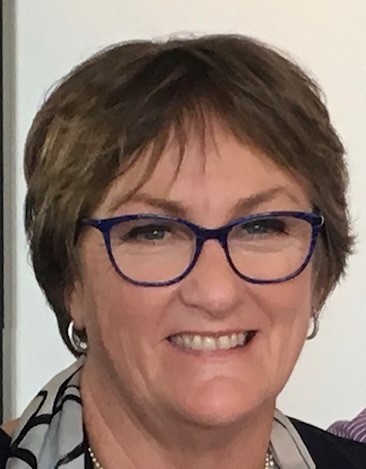 Jo Lunn Brownlee is a Professor in the Faculty of Creative Industries, Education, and Social Justice, School of Early Childhood and Inclusive Education at QUT. Over the last decade her research has explored how teachers' and children's beliefs about knowledge and knowing are connected to teaching and learning respectively.
A recent Australian Research (ARC) Discovery project (national competitive funding) investigated changes in children's beliefs about knowledge with respect to moral reasoning over the early years of primary school. Her current ARC research explores teacher educators' epistemic reflexivity in the context of supporting preservice teachers to teach diverse groups of children. 
Monica Melby, Professor, University of Oslo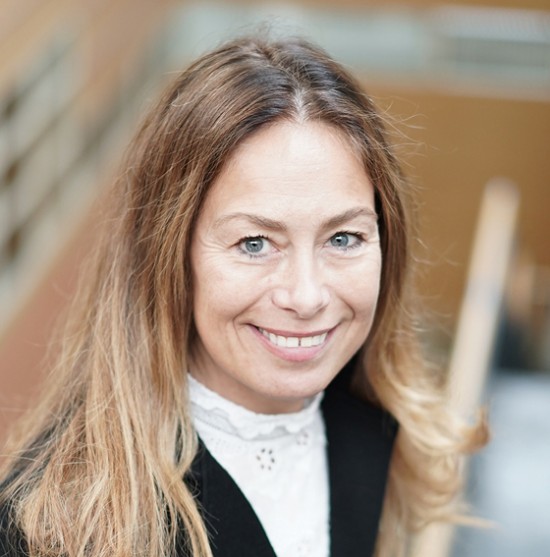 Monica Melby-Lervåg is a Professor at the Department of Special Needs Education at the University of Oslo. Her research focus on children's development of language and literacy, specifically children with dyslexia, specific language difficulties and children with minority languages/bilingual children.
Area of particular interest includes educational psychological counselling and evaluation in relation to the aforementioned group, as well as quantitative methodology, with a main focus on meta-analysis and experiment. She is currently working on projects related to the effect of language stimulation measures in early childhood education, and various meta-analysis, including BetterReading: Understanding gains in reading fluency, BetterReading: Understanding gains in reading fluency, NumLit: Development of numeracy and literacy in children, Preventing Later Literacy Failure in Kindergarten: A longitudinal Randomized-Trials Study of Oral Language Development and Intervention and Preventing and Improving Special Needs Education in Children with Language Problems: A Campbell Review and Randomised Controlled Trials.
Melby-Lervåg previously worked as an pedagogical psychological advisor at the pedagogical psychological service centre (PPT) and an advisor in special needs education at Torshov competence centre. This work included assessment of children with general learning difficulties, specific language impairment, dyslexia and ADHD. She has published several scientific articles in both Norwegian and international journals, as well as contributed with book chapters.
Roberta Michnick Golinkoff, Professor, University of Delaware and Professor II, FILIORUM - Centre for Research in Early Childhood Ecucation and Care
Golinkoff is the Unidel H. Rodney Sharp Professor of Education, Psychological and Brain Sciences, and Linguistics and Cognitive Science at the University of Delaware. She has received many distinguished awards for her work. In addition to over 150 journal publications and book chapters, she has authored 16 books and monographs.
Her research focuses on language development, the benefits of play, and pre-schoolers' early spatial knowledge, and she lectures internationally. Golinkoff co-founded the Ultimate Block Party movement to celebrate the science of learning. She has appeared on numerous radio and television shows and in print media. Her research has been funded by the National Science Foundation, the National Institutes of Health and the Institute of Education Sciences in the USA. Golinkoff is a professor II at FILIORUM.
Johanna Einarsdottir, Professor, University of Iceland
Dr. Johanna Einarsdottir is a Professor of Early Childhood Education at the University of Iceland. She recieved her PhD in Early Childhood Education from the University of Illinois, where she was also awarded The Distinguished Alumni Achievement Award. She holds a Honorary Doctorate from the University of Oulu in Finland for her for scientific contributions to research on early childhood education and the ethics of research on young children.
Einarsdottir has been involved in several international research projects as a researcher and a consultant in her areas of expertise and published together with international colleagues. She is an editor of several books published in Icelandic and English. She has presented numerous papers and research results on early childhood education, educational transitions, and children's perspectives on their preschool education, to professional and community groups nationally as well as internationally. Einarsdottir is on the EECERA Board of Trustee.
Megan McClelland, Professor, Oregon State University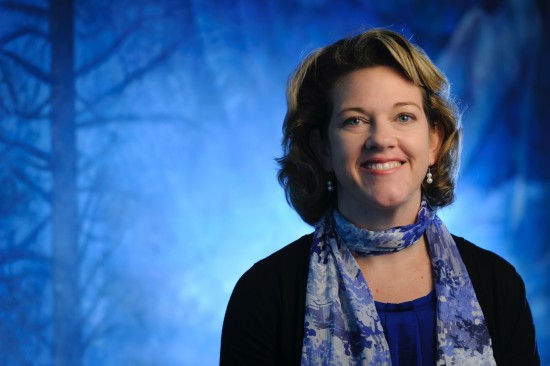 Megan McClelland is the Katherine E. Smith Professor of Healthy Children and Families at Oregon State University (OSU) where she serves as Endowed Director at the Hallie E. Ford Center for Healthy Children and Families. Her research focuses on optimizing children's development, especially as it relates to children's self-regulation, early learning, and school success.
Her recent work has examined links between self-regulation and long-term outcomes from early childhood to adulthood, recent advances in measuring self-regulation, and intervention efforts to improve these skills in young children. She works with colleagues and collaborators around the world and is currently involved with a number of national and international projects to develop measures of self-regulation and improve school success in young children. She was also a Learning Sciences Fellow funded by the Jacobs Foundation to better translate the science of early learning with colleagues in entertainment, journalism, and public policy.
Dorthe Bleses, Professor, Aarhus University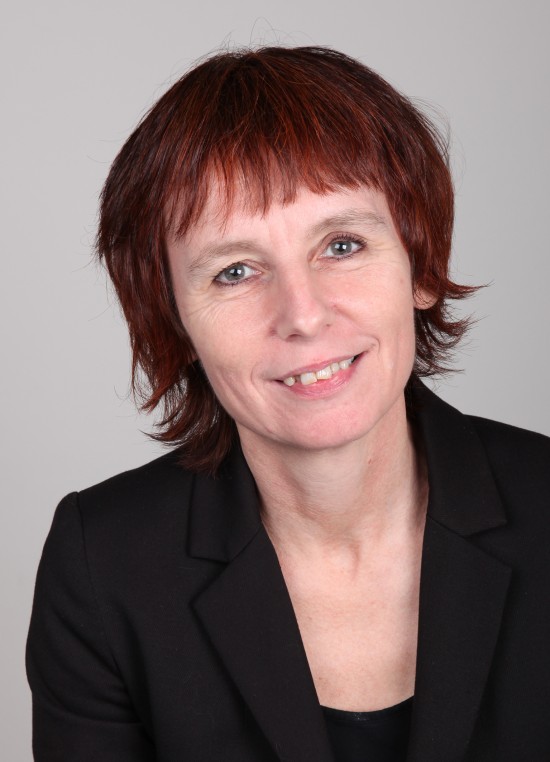 Dorthe Bleses is a Professor at Aarhus University, School of Communication and Culture – Linguistics. Her research has focused on development of assessment instruments, mapping of children's language acquisition in typical an atypical populations from 0 to 6 years, quality of early childhood settings, and development and evaluation of home- and daycare-based interventions. She has developed a range of assessment tools to be used for national language screening programs in Denmark.
Bleses has carried out large population-based studies of Danish children's language acquisition and has prepared national language assessment materials for children from 3 years of age for the kindergarten class for various ministries. She has been primarily responsible for preparing a comprehensive systematic review of international research in connection with the Service Agency's project The Language Package. Bleses is also project manager on the research project SPELL - Language Acquisition via Play-Based Reading, which aims to develop an educator-led program to support the language development of children aged 3-6.
Bleses is the author / co-author of a large number of articles in internationally recognized journals and she is a member of a number of expert groups.
Torill Vist, Professor, Oslo Metropolitan University and Professor II, FILIORUM - Centre for Research in Early Childhood Ecucation and Care
Torill Vist is Professor at OsloMet–Oslo Metropolitan University, Department of Early Childhood Education, Faculty of Education and International Studies. She left a similar position at The University of Stavanger in 2018, after working there for 23 years, but still holds a position as Professor II at FILIORUM – Centre for research in Early Childhood Education and Care and the Faculty of Arts and education at the university. Torill completed her PhD in Music education in 2009, examining music experience as a mediating tool for emotion knowledge.
Vist has special research interests in early childhood music education, in music and emotion knowledge, and in arts-based methodologies. From 2012-2017, she was part of the research project Blikk for barn/Searching for Qualities, funded by The Research Council of Norway, focusing on the youngest children and the arts in ECEC. Lately, her focus has been in arts-based research methodologies, resulting in an annual Ph.D. course as well as several articles on the topic.