hAIst con is a conference arranged by members of «Kunstig intelligens i norsk helsetjeneste» (Artificial Intelligence in the Norwegian health service ) located in the Stavanger region.
The conference aims to highlight the use of artificial intelligence in the health sector, relevant on-going research, and sharing expertise and experience obtained by researchers and enthusiasts in the region.
Register here before May 30th!
Date & location: Lunch-to-lunch, June 13th-14th 2022
Location: Måltidets Hus (see map)
Registration deadline: 30th of May by midnight
Program
See the program here (Norwegian).
12.00-13.00 Lunsj og registrering
13.00-13.10 Svein Skeie ønsker velkommen
13.10-13.30 Hemmeligheten bak vellykket AI i helsetjenesten, Morten Goodwin
13.30-14.00 Hurtig-presentasjoner av abstrakter fra poster-presentasjoner på scenen
14.00-14.15 Pause med kaffe/frukt og presentasjon av posters
14.15-15.45 Sesjon 1: «AI innen patologi» ledet av Emil Janssen
Prognostisk evaluering av endometri hyperplasi ved bruk av kunstig intelligens, Emma Rewcastle
Patologi i Helse Vest, Sabine Leh
Oversikt over EU's Clarify project, Emiel Janssen
Examples of AI used in computational pathology, Kjersti Engan
Diskusjon fortløpende etter hvert innlegg
15.45-16.00 Pause med kaffe/frukt/kake og presentasjon av posters
16.00-17.15 Sesjon 2: «Kognisjon» ledet av Trygve Eftestøl
Detection of Parkinson's Disease by Machine Learning Models from Electroencephalographic Recordings, Anna Kurbatskaya
Strukturelle endringer i det limbiske system og funksjon under stress etter ett år med utendørs læring, Ulrich Dettweiler
Immersive virtual reality for psychological health promotion, Simone Grassini
Å lære av gjenoppliving, Ingunn Haug
Diskusjon
17.15-17.30 Pause med kaffe/frukt og presentasjon av posters
17.30-18.45 Sesjon 3: «AI innen globalt helsevesen» ledet av Keynote speaker Muriel Bruchhage
Scaling MRI for democratic healthcare, Muriel Bruchhage
Bruk av AI for å etablere raskere medisinsk tilgang og behandling, Thomas Lindner
Forbedret nyfødt-behandling ved hjelp av kunstig intelligens, Kjersti Engan
AI i gjenopplivning av nyfødte, Øyvind Meinich-Bache
Diskusjon
19.00-19.15 Buss fra Måltidets Hus til Stavanger sentrum
19.15-23.00 Velkomstdrink og middag på IDDIS Café & Brasserie i Gamle Stavanger

08.00-08.30 Kaffe/frukt
08.30-08.35 Åpning av Tom Ryen
08.35-10.45 Sesjon 4: «KI innen radiologi» ledet av Kathinka D. Kurz
Anvendelse av AI i radiologi- nå og fremover, Kathinka Dæhli Kurz
The twin project CT perfusion in acute ischemic cerebral stroke, Luca Tomasetti og Liv Jorunn Høllesli
Kan maskinell læring erstatte en radiolog i dobbel avlesning av mammografi screening?, Henrik Wethe Koch
Litt overskyet med 70% sjanse for mer røntgenstråler, Jon Bjarne Leiknes
Fordelene med AI i å forenkle, forbedre og akselerere MR skanning, Øystein Kallevåg
Deep learning for tumor segmentation on MRI, av Keynote speaker Endre Grøvik
Diskusjon
10.30-10.45 Pause med kaffe/frukt og demo fra Alphatek
10.45-12.00 Sesjon 5: «KI i sportsmedisin» ledet av Keynote speaker Stein Ørn
Bruk av sensorer i treningsveiledning: Utvikling av superutøvere og identifisering av sykdom, Stein Ørn
Hjerteratevariabilitet ved trening: Genialt redskap eller bare tull?, Jakob Svane
Problemer med registrering og håndtering av biologiske sensordata: Hva er utfordringene, og hvordan kan de løses?,Tomasz Wiktorski
Velocity based training – A better way of auto regulation, Åsmund Tveitevoll
Diskusjon
12.00-12.30 Updated EU regulations?, Courtney David Nadeau
12.30-12.45 Avslutning ved Tom Ryen
12.45-13.30 Lunsj og avreise
Call for abstracts and poster session
Prospective participants are invited to submit abstracts with the topic of Machine Learning and Artificial Intelligence with specific general health and medicine applications. We encourage all researchers and students from universities, research institutes, and health sectors to submit their findings.
CLICK HERE TO SUBMIT YOUR ABSTRACT
The deadline to submit an abstract is May 30th by midnight.
Morteza Esmaeili is editor for abstracts. The Scientific Committee will review all abstracts, and the authors will be notified of acceptance in May 2022.
Registration
The registration is now open. All ticket prices include conference attendance, lunch and refreshments on both days, as well as an evening dinner on the first day of the conference. Register here!
Academic program:
Session 1: Digital pathology. Chaired by Prof. II Emiel Jansson (SUS and UiS).
Session 2: Cognition. Chaired by Prof. Trygve Eftestøl (UiS).
Session 3: Sports medicine. Chaired by Prof. II Stein Ørn (SUS and UiS).
Session 4: Radiology. Chaired by Prof. II Kathinka Kurz (SUS and UiS).
Session 5: Global Health. Chaired by Assoc. Prof. Muriel Bruchhage (UiS).
Session chairs
Conference chair
Tom Ryen is hosting hAIst-con.
Since 2016, Tom Ryen has been head of department at the Department of Electrical Engineering and Computer Science at the University of Stavanger (UiS). He has a doctorate in digital signal processing. He has been an associate professor of computer technology at UiS since 2002, with the exception of the year 2013, when he held a research position at SINTEF. In addition to the department head job, he was active in the establishment of Stavanger AI Lab, which is a virtual lab at UiS with a focus on research, innovation and education in artificial intelligence. Tom Ryen is chairman of the board of NORA (Norwegian Artificial Intelligence Research Consortium).
Contact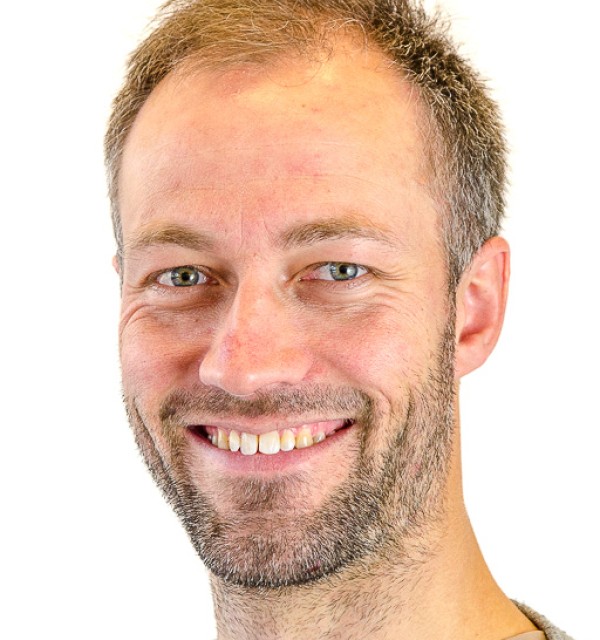 Førsteamanuensis i anvendt kunstig intelligens
Faculty of Science and Technology
Department of Electrical Engineering and Computer Science
Oppdragstaker - annet
51832182
Faculty of Science and Technology
Department of Electrical Engineering and Computer Science