The University of Stavanger has received NOK 18.7 million from Norad to implement simulation-based education in nursing and midwifery with partner universities in Malawi and Tanzania.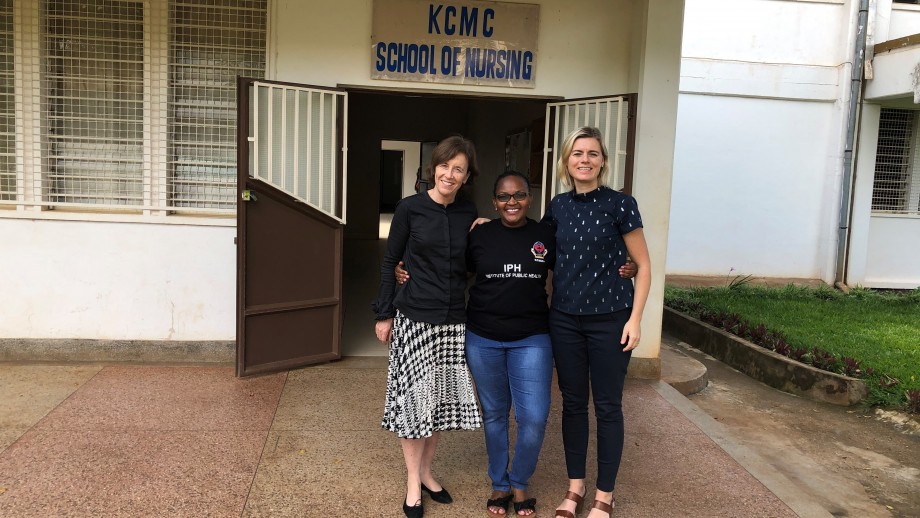 The University of Stavanger (UiS) has received NOK 18.7 million in funding from the Norwegian Agency for Development Cooperation for a new collaborative project with Kamuzu College of Nursing (KCN) in Malawi and Kilimanjaro Christian Medical University College (KCMU) in Tanzania.
The project will contribute to the sharing of knowledge in simulation-based health education.
– The project's overall aim is to implement simulation-based education to strengthen the capacity and quality of nursing and midwifery education in Malawi and Tanzania, says project manager Ingrid Tjoflåt.
She is a professor in nursing at the Faculty of Health Sciences and will be coordinating the project. Tjoflåt has extensive experience from research on quality and competence development in various international contexts and research on teaching methods focusing on digital tools.
A global shortage of health workers
There is a global shortage of health workers, especially in nursing. All partners offer a bachelor's degree in nursing, and KCN and UiS offer master's and Ph.D. programmes in nursing and midwifery.
– Unfortunately, at KCMU, they had to close the master's program in midwifery due to a shortage of academic staff, learning materials, and skills laboratory, Tjoflåt explains.
In addition to the lack of health workers and academic staff in higher education, research shows that there is a deficit related to clinical competencies and provision of evidence-based care among nurses and midwives in sub-Saharan Africa and call for increased focus on the quality of pre-service education to support the quality of the workforce.
– This emphasizes the importance of strengthening the capacity and competence among academic staff and clinical instructors to increase the quality of health education in low- and middle-income countries, she continues.
Simulation-based education improves clinical learning
Simulation-based training is increasingly being used to improve or complement traditional teaching and practice training to better prepare students for clinical challenges.
– However, the use of such teaching methods is not widespread among health educations in sub-Saharan Africa, says Tjoflåt.
Nursing and midwifery education program curricula in Sub-Saharan African countries are reported to be static and rigid with traditional ways of delivering knowledge and skills. The need to transform traditional teaching methods in Sub-Saharan African higher education institutions is essential to educate competent graduates meeting the demands of the local and global community.
To solve identified knowledge gaps in nursing and midwifery education in Malawi and Tanzania, capacity building in simulation-based education in the universities and the clinical field will be a key component.
– Active and problem-based learning should be focus areas in health education and early clinical exposure. Simulation-based education is a pedagogic approach to learning that addresses these requirements and is proven useful and effective to improve students' clinical learning, she adds.
Scholarships for master's and Ph.D. students
The researchers will also develop a system to ensure sustainable capacity for simulation-based education and research in Malawi and Tanzania and strengthen regional and international cooperation.
– We believe the project will contribute to many synergies between the two African partners. Among other things, master's students from Tanzania will be educated in Malawi, potentially increasing recruitment for educational institutions in Tanzania, Tjoflåt explains.
The project will offer scholarships for master's and doctoral students in Malawi and Tanzania. Up to 4 Ph.D. students will also get the opportunity to spend a semester at UiS.
The project participants Bodil Bø (program lead for bachelor in nursing) and Christina Risa (program lead for midwifery) at UiS will supervise doctoral students in their fields.
Extensive experience with simulation-based education
The Faculty of Health Sciences at UiS has, for decades, worked systematically to become a national leader in simulation-based education and the use of various digital learning tools through teaching and research projects in close collaboration with local and international partners.
For the past three years, Tjoflåt and Bø have been conducting a research project on simulation-based nursing education with partners in Tanzania and Madagascar. Together with an international project group, they are also involved in a newly started ERASMUS + project using 360 ° video in simulation training (360ViSi).
– The goal of 360ViSi is to increase access to affordable simulation training in health education to compensate for the lack of equipment and facilities. We will use experiences from this and other relevant projects in our collaboration with Malawi and Tanzania, says Tjoflåt.
Text: Cathrine Sneberg
Partners
Kamuzu College of Nursing in Malawi, Kilimanjaro Christian Medical University College in Tanzania og University of Stavanger
Project period
2021 - 2026
Project manager
Participants from UiS
Funding
NOK 18,7 million from NORHED II
NORHED is Norway's flagship programme on higher education and research for development. The aim is to strengthen the capacity of higher education institutions in the Global South to produce higher-quality graduates, more and higher-quality research, and more inclusive higher education. The partnership model supports collaborative partnerships between higher education institutions in Norway and the Global South. Overview of the NORHED II portfolio