NISK 2023 will take place at the University of Stavanger, 27-30 November, co-located with the NIKT conferences.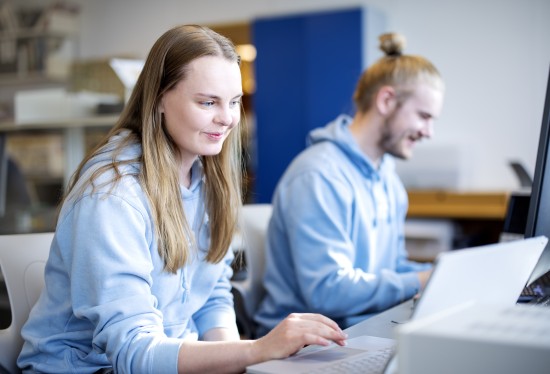 The aim of the NISK conference series is to be the principal annual research venue in Norway for presenting and discussing developments in the field of ICT security and privacy. We seek to bring together people from universities, industry, and public authorities. We invite both national and international contributions by researchers, practitioners, and PhD- and Master thesis students presenting new problems and solutions within topics on ICT security.
Acceptable topics are sought in all areas of ICT-related information security problems, both theoretical, experimental, and best practice.
Three contribution categories are available for NISK 2023:
Papers: Full papers on research and development results (up to 16 pages).
Short papers: extended abstracts, short reports, or position papers (up to 4 pages).
Posters/demos: Displays and announcements from projects, initiatives, and other recent developments.
Deadline
See "Important dates" on the conference web page.
All papers must be original and not simultaneously submitted to another conference or journal. Text can be written in English or Norwegian, and the final papers must be formatted using the Springer LNCS LATEX2e template. Proposals for posters and demos can be a short description. The submissions must be in PDF format and should be submitted in EasyChair.
Submission in Easychair: https://easychair.org/conferences/?conf=nikt2023
The submitted papers will be evaluated through a double-blind reviewing process, with the easychair registered identities of the authors withheld from the reviewers. The authors are themselves responsible for the anonymity of their submitted paper content. At least 3 reviewers on regular papers, 2 reviewers on short papers, and the program chairs will review and select posters/demos.
PC members can submit contributions to the conference.
Conference presentation by at least one registered author is a necessary condition for publication. The accepted and presented papers will be collected and published in the open access NIKT journal publication (level 1). The authors retain the copyrights to the published article except for this publication. Several NISK proceedings of recent years can be found at the NIKT 2021 conference main page.
NISK 2023 Organization
Chair: Chunming Rong, UiS
Programme Committee:
Ravi Borgaonkar, UiS
Christoph Busch, NTNU  
Ferhat Özgur Catak, UiS     
Harsha Gardiyawasam, University of Agder     
Kirsi Helkala, Norwegian Defence Cyber Academy  
Martin Gilje Jaatun, SINTEF Digital  
Geir Køien, USN
Hanno Langweg, HTWG Konstanz          
Chunlei Li, Selmer Center, UiB  
Mass Soldal Lund, Inland Norway University of Applied Sciences
Stig Mjølsnes, NTNU  
Nadia Saad Noori, University of Agder
Vladimir Oleshchuk, University of Agder
Slobodan Petrovic, NTNU
Sondre Rønjom, NSM    
Øyvind Ytrehus, Simula Bergen
Lasse Øverlier, NTNU