We use state-of-the-art tools like advanced physical models, artificial neural networks, and integrated design, control and optimization algorithms.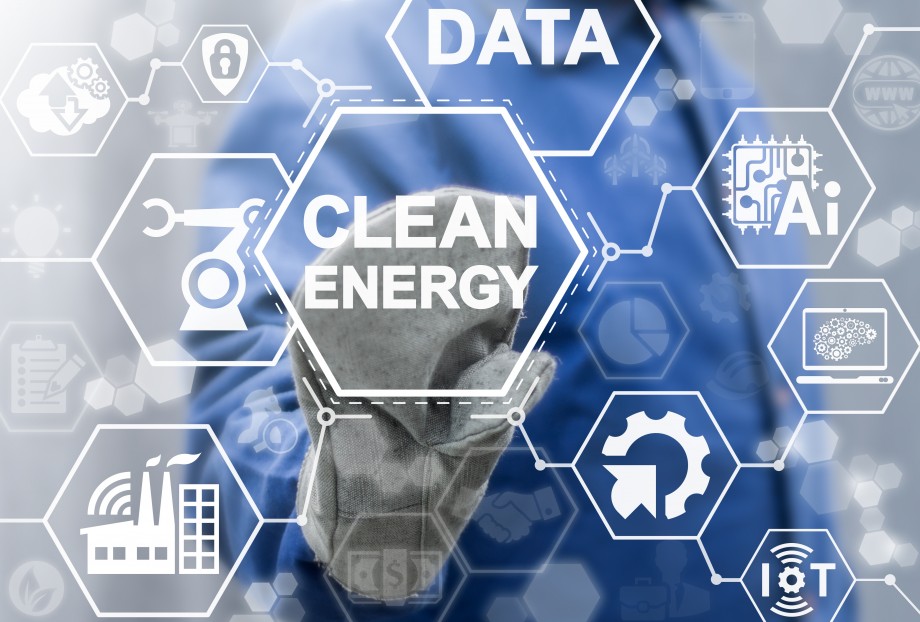 AI enabled Condition Monitoring and Fault Diagnostics for Distributed Energy Systems
Research fellow Kathryn Colquhoun is studying the use of data-driven methods, specifically Artificial Intelligence techniques, to improve the predictive capability of condition monitoring of small-scale Distributed Generation (DG) systems. This project will  focus on monitoring and fault diagnostics of Micro Gas Turbine (MGT) systems, but the concept and know-how developed should be applicable to other small DG systems. Initially, data-driven techniques will be implemented and later, to improve the performance, hybrid techniques will be considered, which may include both data-driven and model-based techniques combined to perform fault diagnostics on a component and overall system level. Combining multiple methods in a hybrid structure will offset the limitations of using a single technique and thus improve accuracy of the fault-diagnostics procedure.
ENSYSTRA: ENergy SYStems in TRAnsition
Green transition and sustainable development is all about using resources smarter and more efficiently. The researchers in the ENSYSTRA project seek to accelerate the transition to enable a more integrated mix of renewable energy.
The slow-moving development towards sustainable energy systems is not due to lack of technological solutions. It is rather economic, political and social factors that are to blame. Providing solutions that help the transition to move forward, requires close collaboration between engineers and social scientists. Only then can we avoid solutions that work technically but are not economically viable or socially acceptable.
Six UiS researchers participate in a research collaboration between six European universities and numbers of industry partners to educate highly qualified energy experts with the aim to provide Europe with more environmentally friendly energy systems. The goal is to find the most successful solution for developing a society with almost one hundred percent renewable energy. Energy and emission intensity of different pathways will be explored with the help of techno-economic and mathematical models. The findings will help in designing a more efficient and resilient energy system for the future.
The objective of this ENSYSTRA project is to identify the different pathways in which decarbonisation of the integrated energy system can be achieved.
Next MGT: Next Generation of Micro Gas Turbines for High Efficiency, Low Emissions and Fuel Flexibility
Cutting edge multidisciplinary R&D to make a step change in understanding of Micro Gas Turbines (MGT) systems' technology and commercialization aspects to enable large increase in their share in the energy market and contribution to the low carbon economy while providing specialized training for 15 researchers to help establish the backbone of an important industry
A training program for highly skilled researchers that can contribute to development of cost effective and environment friendly distributed power generation technologies​
WP 3 leader - System Components Innovations and Integration with Energy Storage​
Development of low cost high performance electronic and control systems. Development of high performance compact and low cost recuperators using compressed metal foams. Development of energy storage concepts based on smart integration with MGT​
Research fellows at UiS​
Reyhaneh Banihabib is an ESR with the NextMGT project who will investigates Development of real time smart data analytic tools for monitoring and optimum operation of MGT systems​.
This project will develop data analytic tools for condition monitoring and optimized operation of MGT systems in real-time applications allowed by dynamic modeling, intelligent methods as well as ICT solutions. The outcomes of the project are expected to lead to higher reliability and availability, higher operational efficiency, lower operational expenditure, and higher flexibility of the MGT system and those of the integrated energy systems. ​
Hasan Hüseyn Uslu is an ESR with the NextMGT project who will investigate Development of Innovative Techno economic analysis tools of MGT systems​.
The project aims to develop innovative tools for techno-economic evaluation of MGT systems building on existing models and integrate them with artificial intelligence for optimization of their technical-economic performance. This will suggest viable solutions for MGT applications in different scenarios, contributing to increased share of this flexible technology in the growing market of distributed generation and other applications.
Smart solutions for energy systems of the future
Fredrik Skaug Fadnes is an industrial PhD whose project is on Artificial intelligence based and data driven modelling of a central thermal energy plant's operational conditions. The plant represents a Multi-Vector Energy System, consisting of several renewable production units with a complex interaction, sewage heat pumps for heating and cooling production and solar collectors, a biogas boiler and heat recovery from shower wastewater for heating and hot domestic water production. The models will be used to investigate if the operation of the plant can be optimized regarding operational cost, GHH emissions and energy or peak load consumption. The project will investigate how to design and specify future thermal energy plants prepared for AI-based control and operation. Other reference projects may include the energy project Elnett21 at Stavanger airport and the new Airport in Bodø, which Norconsult is currently developing for Avinor.​​
Researchers