Here you will find information about semester start, fadder events, opening ceremony and much more!
Dear students at the Faculty of Performing Arts
It is a great pleasure for us to welcome both new and already active students to the start of the semester 2021.
An extra welcome to our new students; We hope that you will find yourself comfortable as a student at our faculty. Together with committed and active students, we will do our very best for you to enjoy and benefit from the study and study time here. We wish you welcome to the University of Stavanger (UiS) and the Faculty of Performing Arts (UK).
Opening of the academic year 2021/2022
The University of Stavanger starts the autumn semester in week 33. The semester opens with a solemn and informal opening ceremony - physically if the infection situation and restrictions allow it - for all students and staff on Monday 16 August at 12.00pm on campus Ullandhaug. After the opening ceremony, the yearly fadder festival starts.
Registration for the semester
The deadline to register for the semester is 1 September, but we reccommend all of our students to register before the semester start week in order to obtain access to your student e-mail, canvas, internet, schedule and other important student systems.
Will corona affect my study period at UiS?
We have our own infection control restrictions at the Faculty of Performing Arts (UK).
The autumn will be characterized by national infection control rules with the adaptations that become natural to take care of the infection control considerations in force at any given time. We plan teaching at the UK with a combination of physical and digital teaching.
At UK, we will initially prioritize our new students so that they get a good start in their studies, but we plan for ALL our students to have most of their teaching on campus, so prepare for an autumn with a combination of digital teaching , group activities and professional meetings on campus
We would like to emphasize that the general infection control rules will probably apply for a long time to come (ie 1 meter distance). Events that require large gatherings must probably still be avoided, and there are unlikely to be lectures in packed auditoriums. We are working to find out how large groups can be gathered in different areas and plan the schedules based on this. This is an extensive and time-consuming work, and we must also be prepared for the infection control rules to be changed along the way.
Stay tuned to the faculty's student pages, which are continuously updated regarding infection control measures.
We also recommend that you stay up to date on information coming from the Ministry of Foreign Affairs about travel advice.
Access to Campus Bjergsted and rehearsal rooms 
To gain access to the University's premises in Bjergstedparken, you must use a key and chip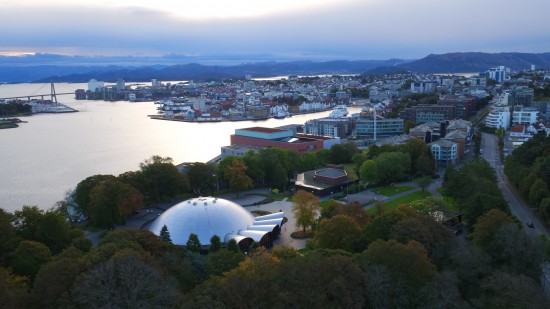 To gain access to the University's premises in Bjergstedparken, you must use a key and chip that you get handed out against a deposit of 500 NOK. The deposit must be paid with a Norwegian bank card in the faculty office. New students can be given a key and chip from week 33.
The reception is usually open from 10.00 - 14.00 on Mondays, Wednesdays and Fridays. In week 33, we have extended opening hours. Closed for lunch between 11.30 - 12.00.
Contact reception: +47 51 83 40 00 E-mail: bjergsted@uis.no
More information about the Faculty of Performing Arts