​​​​​​​The University of Stavanger has developed a separate module in Digital student service desk (DS) for all students who will take part of their studies abroad.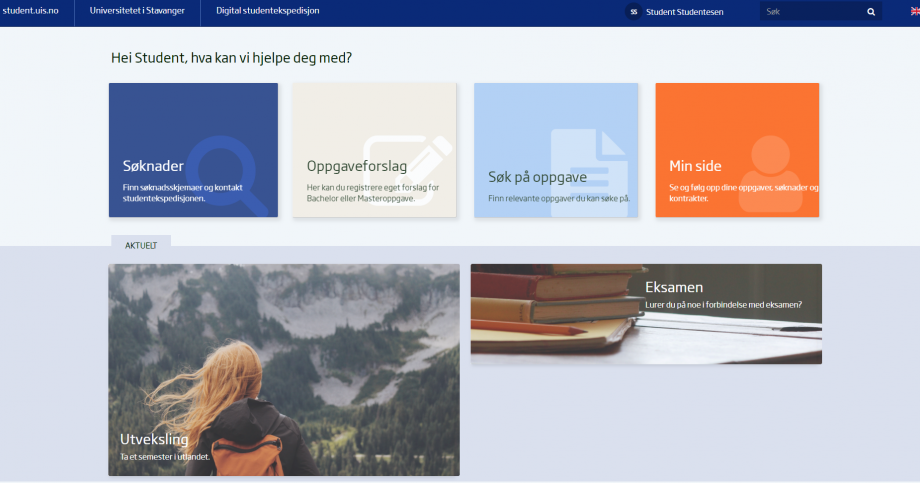 Student exchange in Digital student service desk (DS) will make information and guidance more accessible to the students, and the students will experience a more seamless process, where both the Faculties and the International Office are part of the case processing and guidance.
The International Office is currently running a pilot for all students who will go on an exchange in the spring of 2021 in collaboration with relevant study advisers at the Faculties. However, all students are welcome to use DS now.
This is what students can expect from student exchange guide in DS:
overview of the entire exchange process from A to Z.
the process is divided into phases (Explore, Apply, Prepare, Experience and Complete)
get in touch with the International Office and the study coordinator at the same time
bring up "activities" that need to be checked off. For example, "Pre-approval of courses of part-time studies abroad" is associated with one of the activities
Contact the International Office in Digital student service desk if you have any questions.
Find more information about outbound exchange