Tuesday 14 September 2021 10:00-16:00,
Lyspæren Innovasjonshus.
Professor Idriss was awarded the best lecturer of teknat, 2021. In the course you will learn how to make a plan to achieve your goals in an easy-to-understand way.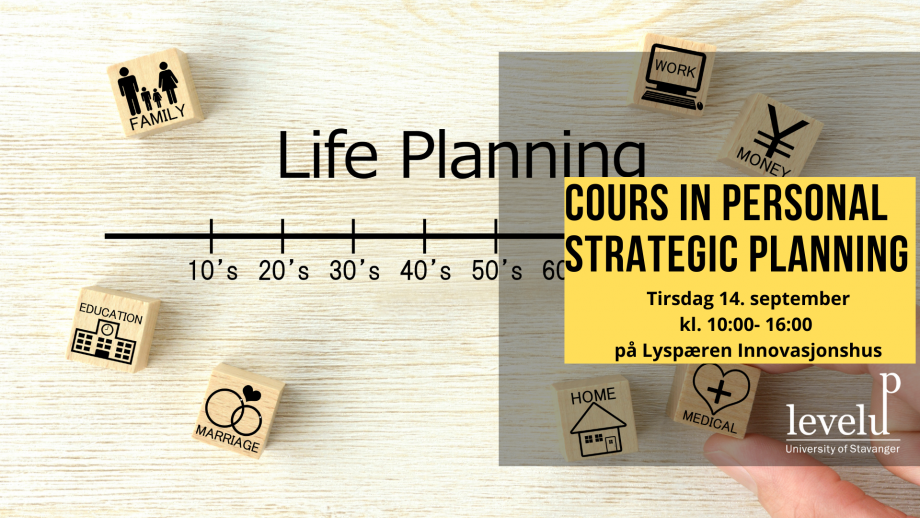 The course has a limited number of places. Remember to sign up to save a spot. You do not want to miss this course!
About the course:

"All our dreams can come true if we have the courage to pursue them." --Walt Disney

The training on personal strategic planning is one approach to take the personal dreams into an actionable plan, usually a five years plan. Humans typically forget over 80% of the dreams they had. So, achieving dreams is a matter of writing, visualising, prioritising, and breaking them down and keep measuring the progress toward them. First, we will learn how to extract dreams, writing and preparing them into an actionable form, evaluating and prioritising them based on your motivation, capability, and resources. Please notice that dreams are related to several life aspects (education, economy, profession, family, health, society, spiritual), so we will ensure that a balanced strategic plan is developed during the training. Dreams will be then translated into strategic goals using the SMART approach. This will be the first part of the training.

The second part of the training is about the strategy. A goal is a target you want to hit. A strategy is how you're doing to do that. It defines the set of choices and moves that you're going to make over a period of time to achieve that goal. So, in this part, we are going to diagnose your Strengths and Weaknesses and explore how Opportunistic or challenging environment (market, society, sector, etc.) you are in. This self-diagnosis step utilises SWOT analysis to determine your strategy on how to move on to your dreams.

In total, the training takes around 6 hours.

To sign up: send an email to isabel.ness@uis.no
e-mail must be marked "Course in personal strategic planning.
Time: September 14th, 2021
Place: Lyspæren UiS (paviljong 9.)