Your exchange abroad must be academically relevant to count towards part of your degree at the University of Stavanger. You must therefore apply for pre-approval of courses/practical training before you travel.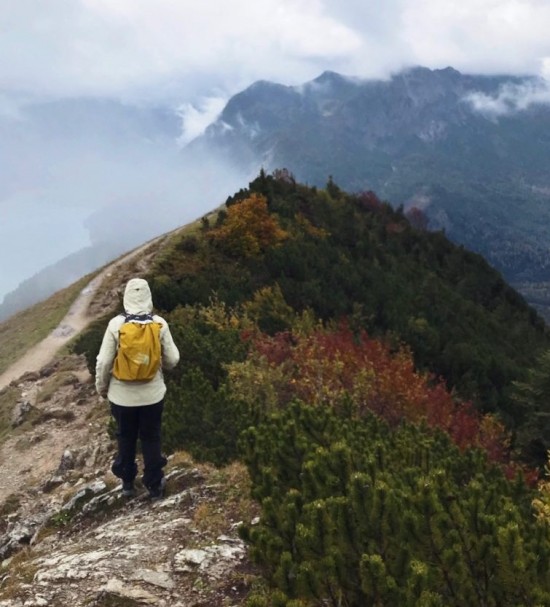 What are you applying for?
The offer of an exchange must be academically relevant for the programme, be rooted in the academic environment and must normally contain pre-approved course packages or course choices at relevant partner universities.  
If no pre-approved course packages are offered, you must submit a plan describing the courses you wish to take abroad. As you look for courses offered at the institution abroad, look for ones that are equivalent to the courses included in the curriculum at UiS during the current semester (30 credits per semester).  
Nursing and social studies students travelling for practical training/internships will get assistance from their academic coordinator to find relevant practical training/internship that satisfies the requirements of these study programmes. 
Pre-approval is your guarantee that you will have your overseas stay approved as part of your education plan at UiS. 
It is the individual student's responsibility to apply for prior approval well in advance of departure. It may take up to three weeks before you receive a response to your application. Please note that you cannot apply for financial support from the Norwegian Loan Fund until you have received the pre-approval decision.  
Some departments arrange their own pre-approval workshops for their students, and the individual departments are also free to set a deadline for when the application for prior approval must have been submitted. 
If no pre-approved course packages are offered in your programme of study, you have the responsibility for finding a relevant programme offer at partner institutions abroad, with the help of the study advisor and/or academic coordinator at your department/faculty. UiS also wants you to have the opportunity to choose other courses that are not included in a tailored package. 
The international section can assist by providing overviews of study offers/course catalogues, and has included these as a separate point in the descriptions of the institution. 
If you have questions of an academic nature, these should be directed to the study advisor at the faculty or institute with which you are affiliated. 
If you travel without an agreement (as a so-called free-mover), you must also include a description of the credit system at the university to which you are applying. 
You will find the application form in the Digital service desk. 
NOTE! Do not submit more than one pre-approval application, even if you have applied to multiple educational institutions for an exchange. You will be notified by the International Office shortly after the application deadline on 1 September / 1 February if your first choice was denied.  
If there is a need to submit a new application: Students at TN must fill out a new application form. Students at other faculties/departments send a message to the processing officer with new course descriptions in the Digital Student Expedition portal. 
Pre- approval is transferred electronically to the State Educational Loan Fund (Lånekassen) once the application has been processed. You will know that your case has been processed when you receive a formal response from your department/faculty. 
A successful pre-approval is a prerequisite for applying to the Norwegian Loan Fund for financial support for the stay abroad. Please note that the Loan Fund insists that you be a full-time student during your stay abroad. For shorter stays, it may be applicable to take fewer study credits.   
If there are changes in your study programme during the exchange period, you must immediately contact the study consultant in your department to apply for a new pre-approval. 
You may submit a new pre-approval application and course description via 
e‑mail. If you need help finding new courses, contact your case manager/contact person at the hosting institution. 
Reasons for the changes in your study schedule may include: 
The courses offered at the receiving place of learning are not ready before your departure 
The courses offered were changed after arrival at the hosting institution 
Unforeseen schedule clashes 
If you do not report new courses or practical training arrangements, you may experience problems with final approval of your exchange studies when you return. At worst, you may run the risk that part of your overseas studies will not be approved towards your degree at UiS. 
Once you have completed your exchange stay and taken the final examination, make sure to get a transcript from your institution abroad. Submit this with your application for final approval of partial programme studies abroad. You will find the application form in the Digital service desk.   
In our experience, students tend to manage well academically while on an exchange. 
If you should be so unlucky as not to pass part of the study programme during an exchange stay, it will be difficult, in most cases, to sit for a new exam at the hosting institution abroad. 
We therefore recommend that you immediately contact your faculty/department at UiS to set up an adjusted education plan that takes this into account. 
Contact the study advisor at your faculty/department via the exchange guide in the Digital service desk. 
More information about outbound exchange