If you choose Europe when going on an exchange, you will be part of the big Erasmus family of students who have been going on exchange programmes for the last 30 years. The programme is open for all students at the University of Stavanger.
Europe is diverse. It has a varied culture, beautiful languages and a dramatic history. So get ready for a great European adventure, and have one of the most exciting trips of your life! Three million students have travelled before you. Become part of this community too!
Why an Erasmus+ exchange?
Study grant Offer of an online language course before the start of the semester
Exemption from tuition fees at the host university An introductory programme for all new students
Marianne Høie
Erasmus+ coordinator
Student Exchange to United Kingdom after 2020
On 1 January 2021, UK decided not to continue its participation in the Erasmus + program. UiS students will still be able to travel on an exchange to the UK through Erasmus + until the academic year 2022/23, however here is no guarantee of receiving an Erasmus+ grant to the UK. Please contact the Erasmus+ coordinator if you have any questions.
What is Erasmus+
All students can participate in an exchange programme or traineeship in an EU or EEA country through the Erasmus+ mobility programme. Erasmus+ is the largest mobility programme within Europe and is financed by the EU.

For 30 years, the EU has funded the Erasmus programme, which has enabled over three million European students to spend part of their studies at another higher education institution or with an organisation in Europe 
Erasmus+ is the EU's programme for co-operation between higher education institutes within Europe and is part of the EU's Lifelong Learning Programme (LLP). Erasmus+ is an education co-operation between the EU countries, the EEA countries Norway, Iceland and Liechtenstein, and also Turkey.  
You can read more about Erasmus + on the European Commission's webpages. 
Erasmus+ and the EU 
Erasmus+ is based on Europe 2020, the EU's 10-year strategy on growth and employment. The quality of teaching and training, as well as innovation and connections between education and work life, are some of the central focus areas in Erasmus+. The programme should enable four million people to study, do practical work, learn or do voluntary work within education by 2020. 
 The countries involved in Erasmus+ include the 28 EU countries, the three EEA countries and Macedonia and Turkey. Partner countries include Switzerland, Russia and our neighbours in the East, the Western Balkans and the Southern Mediterranean Region. (Sources: siu.no; regjeringen.no) 
Erasmus+ student charter (pdf) 
Erasmus + at the University of Stavanger 
The University of Stavanger has entered into a number of Erasmus+ agreements with several countries and universities in most Europe countries. The individual agreement belongs to a specific department. 
More about Erasmus+ 
Erasmus+ Tests, Reports and Documents
An overview over which test, reports and documents you have to finalize to get your stay approved and to get your Erasmus+ grant.
Learning Agreement
All students who go on an Erasmus+ exchange need to have a Learning agreement before going abroad.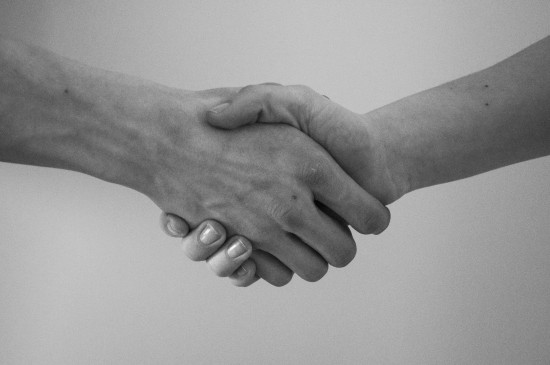 What is a Learning Agreement for Studies?
A Learning Agreement for Studies should be completed and signed by the student, your study coordinator and the Erasmus co-ordinator at the host university prior to the exchange. This is an important piece of documentation that is often included with the application for the host university. 
Learning Agreement for Studies and Learning Agreement for Traineeships 
Students who go on traineeships should complete a separate learning agreement with the contact person at the international office. 
Prior to the student exchange 
Prior to going on a student exchange, part one of the agreement called "Before the mobility" should be completed. The contact person will assist all Erasmus+ students in completing part 1 of the learning agreement. There is a table on page 1 where the courses approved for the student at the host university are entered. 
During the student exchange 
 The student should complete part 2 of the agreement, "During the mobility", if changes occur regarding the original syllabus. Overlaps may occur in the schedule and/or a course may end up not being taught in English. In such cases, it is important to get help to find a new course as soon as possible. The individual student is responsible for seeking approval from their contact person and clarifying any changes as soon as possible. 
Following completion of the student exchange 
This part of the agreement is called "after the mobility". No signature is necessary for the last part, but it is important that UiS receives documentation from the host university confirming that the student exchange has been completed. The student is responsible for ensuring that UiS receives a grade transcript from the host university. The Erasmus co-ordinator will send other papers that should be completed at the end of the student exchange. 
Language Support
Many of UiS's Erasmus+ partners offer courses that are taught in English, but it will also be possible to do courses that are taught in other European languages. Regardless of the language of instruction chosen, there are different language support schemes available.
The Council of Europe has created a Common European Framework of Reference for Languages which is a common European framework for describing skills and competencies for each level. The foreign language proficiency scale has six levels. 
When the departments at the University of Stavanger enter into Erasmus+ exchange agreements, the language proficiency level expected of students is stated. Normally, level B2 is required, but this may vary. Information about language requirements can be found in the description of the individual agreement. 
To improve language proficiency among Erasmus+ students and to provide a tool that is used to test language proficiency: Online Linguistic Support (OLS).
Online Linguistic Support (OLS) before travelling 
 Students whose working language or language of instruction during an Erasmus stay is Danish, Dutch, Czech, English, French, German, Greek, Italian, Polish, Portuguese, Spanish or Swedish must do an OLS language level test before travelling. Students who achieve a score that does not meet the language requirements agreed with the relevant partner will be offered an OLS language course in the relevant language. 
The International Office gives out licences for OLS level tests and courses. 
Language courses in the host country
For students who would like to refresh their foreign language skills, it is recommended that they consider doing a language course in the host country before the exchange. 
Erasmus+ students receive a grant per day of the exchange programme. For students who would like to follow an introductory course in language and culture in the host country, the start date of the exchange programme can be the first day of the course. 
There are no specific requirements for the length and scope of the course, but it must be relevant to the period of study/traineeship afterwards. The course can be done under the auspices of either the host educational institution or another course provider. It is up to the individual student to find out about such courses. Documentation must be submitted to the International Office. 
Grant payments
Good grant schemes make choosing Erasmus+ as a mobility programme attractive.
All students who go on a student exchange to an educational institution with which UiS has an Erasmus+ agreement get an Erasmus+ grant. The grant is given automatically, and the students to whom this applies will receive information directly from the International Office. 
Scholarship Erasmus 2023/2024 
€460 per month for Denmark, Sweden, Finland, Iceland and  Ireland.
€ 410 per month for other countries. 
Students on traineeships receive an extra €150 per month. 
Students may receive an additional grant of € 250 if: 
You have children under the age of 18 years​
You have disabilities and chronic illnesses that affect your studies​
You are a student with refugee status
Contact the Erasmus+ coordinator for information on how it should be documented.
Payment
The main part of the grant will be paid at the start of the semester while the remaining part of the grant (at least one month's value) will be withheld until the end of the exchange.  Students that does not hand in required documentation within given deadlines will not get the remaining part of the grant, and the main part of the grant must be returned.
What requirements are there?  
Payment of the grant will be regulated by a grant agreement which is entered into between UiS and the individual student. The agreement must be completed and signed before the grant can be paid. 
Confirmation that insurance has been taken out 
It must be confirmed in the grant agreement that insurance has been taken out for the exchange. The insurance company name and policy number must be provided. 
Language proficiency test 
Students who will be studying in English or certain other European languages must complete an Online Linguistic Support (OLS) language level test both before and after the exchange. Read more about language support. Students who get C2 in the first test prior to departure are exempted from taking the test after the exchange. 
Following the exchange, the student must provide a report which is sent to the students automatically from Mobility Tool- 
Confirmation of the duration of the exchange 
As the grant is paid per day of the exchange, confirmation of the duration of the exchange from the host educational institution must be provided by the end of the exchange. 
Green travels
Students who do not receive travel support will receive an extra 50 euros (lump sum), plus up to 4 extra days with a Erasmus+ grant to return travel when travelling environmental friendly.
What defines green travels? "Green travel is defined as the travel that uses low-emissions means of transport for the main part of the travel, such as bus, train or car-pooling" (diku.no)
Green travel must be documented.
Over 50% of the trip must be made with environmental friendly travel alternatives.
It is also possible to apply for UiS' Environmental grant for students who are going on exchange.
Erasmus+ traineeship
Erasmus+ also gives you the opportunity to go abroad for a period of work experience. This scheme gives you a unique opportunity to make international contacts and broaden your knowledge.
Who– what – where – when 
Erasmus+ mobility for traineeships in Europe is an offer for all students regardless of the speciality or the study programme. You can choose to travel while doing your degree or as a graduate during the year after finishing your degree. As an Erasmus+ trainee, you will receive a grant for travel and living expenses
The purpose of Erasmus+ mobility for traineeships is to acquire practical skills and gain a better understanding of the financial and cultural aspects of the host country. It also gives you unique opportunities to build networks and gain international experience that will benefit you as a job seeker in the work market. 
Duration
An Erasmus+ traineeship can last from 2-12 months. You can be an Erasmus student several times, but only once per education cycle (bachelor, master, PhD). If you have already been on an Erasmus+ student exchange programme abroad, you can still go on a traineeship within the same cycle. 
Financial conditions– grant rates for 2023-2024 
You will receive a grant of €660 per month for traineeships in Denmark, Finland, Iceland, Sweden, Ireland, Liechtenstein and Luxembourg. You will receive a grant of €610 per month for traineeships in other European countries. 
An Erasmus+ grant can generally be combined with other forms of suppor, like otherscholarships and \ grants from both public and private donors.
An Erasmus+ traineeship as part of your education 
If you would like to go on an Erasmus+ traineeship as part of your education, it is important to get this approved in advance by the department that is offering this study programme. Speak with your student adviser if possible about what you need to do. For some study programmes, typically nursing and social studies, traineeships have already been presented in the summary of options for exchange programmes.
Erasmus+ traineeships for graduates 
It is also possible to go on an Erasmus+ traineeship after you have completed your education, in the following study year. Your department does not have to approve this. You should apply for the grant before graduating from UiS and the traineeship has to take place within 12 months after graduating. 
UiS agreements for practical students 
UiS would like to enter into agreements with selected institutions/organisations that offer traineeships, but for now students have to find traineeships on their own. 
Overview of traineeships in Europe
 Many companies and institutions offer trainee places for European students on Erasmus+ scholarships. See overview of useful links on the left. 
How to apply?
Please contact the International Office in the Digital student service desk. Please note that a Learning Agreement for traineeships has to be filled out and signed by the traineeship provider. You need to submit your application before graduation. 
Useful links
Global Erasmus+ mobility
This entirely new initiative in the Erasmus programme is part of the EU's strategy on co-operation with neighbouring regions and other partner countries.
Students can receive support for a period of study abroad in partner countries outside the EU/EEA as an integrated part of their education. For 2017/2018 there are no grants available 
The places will be allocated based on the applicant's average grade in accordance with the Guidelines for allocation of limited-enrolment study places. 
All students applying for an exchange programme to this university within the deadlines will be included in the competition for grants. There is an absolute minimum requirement that applicants must have at least 60 credits before going on a student exchange abroad. 
Adaptations 
One of our goals is that students with various disabilities are able to take part in an Erasmus+ exchange programme. The international office would like to facilitate student exchanges for this student group.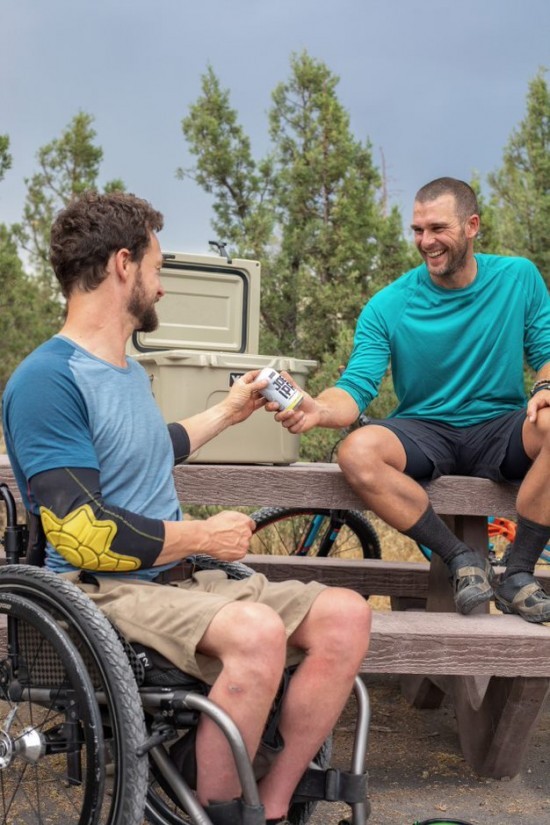 Background
 Students with disabilities or a chronic disease often do not have the same opportunities as others to participate in exchange programmes. Erasmus+ is focused on ensuring that all students have the opportunity to go on a student exchange. Like other universities and university colleges that participate in Erasmus+, the University of Stavanger is committed to assisting people with special needs or disabilities. 
Support schemes
The Norwegian State Educational Loan Fund 
You can apply to the Norwegian State Educational Loan Fund for extra support to cover additional expenses incurred in connection with the student exchange 
The Erasmus supplementary grant is for students with disabilities who require adaptations. Funding of up to 100% to cover all types of additional expenses that are not covered by aids/support that the student needs to bring when travelling abroad. It is the student's home institution that applies for the funds. The application must include a doctor's certificate. The grant is paid either as a fixed monthly sum or as documented expenses. (Siu.no) 
Diku (Norwegian Agency for International Cooperation and Quality Enhancement in Higher Education) 
The University of Stavanger can apply for extra funds from Diku. These funds shall cover extra expenses that are NOT covered by public funds/support for things that the student needs to bring when travelling abroad. 
The Stiftelsen Sophies Minde foundation 
Stiftelsen Sophies Minde provides a grant that is earmarked for physically-disabled students doing a bachelor's or master's degree. The grant can also be awarded in connection with a student exchange. The purpose of the grant is to help more students with physical disabilities go on to higher education, and also make it easier to do so.
Help and advice from the International Office 
The international office will facilitate all students who would like to go on a student exchange. If you have a health problem or physical disabilities and are unsure how to arrange to go on a student exchange, please contact the international office in the Digital student service desk for help and advice with the process.
Find more information about outbound exchange