In 2023, you cannot apply for the bachelor's programme in Geosciences and Energy Resources.
Duration
3 years, 6 semesters
Number of study places
In 2023, you cannot apply for the bachelor's programme in Geosciences and Energy Resources.
Time has come for an energy shift, therefore less fossil energy and more energy mix. The shift involves the use of both renewable and fossil energy to achieve sustainable development.
At the same time, population growth, increased living standards and energy demand contribute to societal challenges in the transition to a low-carbon society.
In the bachelor's program in Earth and Energy Resources, we address these challenges. The study will increase your understanding of:
The geological resources needed for the energy mix
The exploration and development of these resources
The roles of each type of energy in the energy mix
Reduction of the carbon content from energy emissions
A bachelor's degree in Earth and Energy Resources gives several opportunities for master degree programs depending on subject combinations in the bachelor's degree. You can apply for master's studies in Energy, Reservoir and Earth Sciences, Petroleum Engineering, Computational Engineering and Risk Analysis.
The subsurface, the atmosphere and the hydrosphere
As a student in the bachelor's program in Earth and Energy Resources, you will gain insight into the connection between the subsurface, the atmosphere and the hydrosphere.
The energy resources are the result of geological processes in the planet. The subsurface contributes to approx. 80% of the energy mix and therefore the understanding of geological processes in the subsurface is importance for the transition to sustainable energy production.
The proportion of carbon dioxide in the atmosphere can be reduced, for example, by storing CO2 in reservoirs in the subsurface. At the same time, this can provide sustainable production of hydrocarbons that can meet the world's increasing energy needs. In addition, knowledge of the subsurface is essential in the development of mining (both onshore and offshore), geothermal energy, heat storage, and hydrogen storage. Water, wind and solar energy are otherwise mainly related to the earth's surface and atmosphere, but are also dependent on geology.
The UN's sustainability goals are the world's joint work plan to eradicate poverty, fight inequality and stop climate change by 2030. With a bachelor's degree in Earth and Energy Resources, you gain expertise that contributes directly to the work of achieving the goals for a better world.
UN Sustainability Goal No. 6: Clean water and good sanitation
UN Sustainability Goal No. 7: Clean energy for all
UN Sustainability Objective No. 9: Industry, innovation and infrastructure
UN Sustainability Goal No. 12: Responsible consumption and production
UN Sustainability Goal No. 13: Stop climate change
UN Sustainability Goal 14: Life at Sea
UN Sustainability Goal No. 15: Life on land
National Centre for Sustainable Subsurface Utilization of the Norwegian Continental Shelf
The research centre NCS2030 will find solutions that maximize the value creation of energy resources on the Norwegian continental shelf, while at the same time achieving the net zero emission (NZE) goals.
Career prospects
Etter fullført grad vil kandidaten være kvalifisert for arbeid innen både offentlig- og privat sektor. I dag er tradisjonelle oljeselskap utfordret til å ha mer fokus på energi gjennom fornybare energikilder, i tillegg til å bli mer effektive på petroleumsleting- og produksjon. Dette krever en ny generasjon av kandidater til arbeidsmarkedet som har en bredere forståelse av energiressurser, energimikser og teknologien som kreves for å få til denne utviklingen, og samtidig inneha en høy kompetanse innenfor undergrunnen.
En bachelorgrad i geovitenskap og energiressurser åpner for flere muligheter innenfor mastergradsstudier avhengig av de valgte valgemner i bachelorgraden. Blant annet kan masterstudier ved Universitetet i Stavanger i Energi, reservoar og geovitenskap, Petroleumsteknologi, Computational Engineering og Risk Analysis være aktuelle.
Learning outcomes
All study programmes at the UiS have a set of defined learning targets. Read more about the learning outcome for this study programme.
Læringsutbytte 
En kandidat med fullført og bestått 3-årig bachelorgrad i geovitenskap og energiressurser skal ha følgende samlede læringsutbytte definert i form av kunnskap, ferdigheter og generell kompetanse:  
Kunnskap 
K-1: Kandidaten har bred kunnskap om jordsystemet, dets tidligere og fremtidige utfordringer, og de ulike typene energiressurser som er tilgjengelig. 
 
K-2: Kandidaten har grunnleggende kunnskap om undergrunnens rolle som energisystem (for eksempel for petroleum og geotermisk energi), og lagringssystem (som CO2) 
 
K-3: Kandidaten har bred kunnskap om de grunnleggende prosessene som styrer dannelsen og utviklingen av energiressurser fra et geologisk og ingeniørfaglig utgangspunkt, med hovedvekt på undergrunnen. Derfor har kandidaten også grunnleggende kunnskaper i matematikk, naturvitenskap, relevante samfunns- og økonomifag, og om hvordan disse kan integreres for å forstå geovitenskap. 
  
K-4: Kandidaten har kunnskap om fagets historie og utvikling, og om ingeniørens rolle i samfunnet. Kandidaten har også kunnskap om konsekvenser som følger av industriell virksomhet som har jordens ressurser som basis. 
 
K-5: Kandidaten har god kunnskap- og kan oppdatere sin kunnskap om hvordan energiressurser skapes, hvor de finnes, hvordan de kan utvinnes, deres indre verdi med tanke på reserver og investering i energigjenvinning, om de er bærekraftige eller ikke, og hvordan bruken av disse energiressursene påvirker miljøet. Dette skal kandidaten klare både gjennom informasjonshenting og kontakt med fagmiljøer og praksis. 
 
K-6: Kandidaten kjenner til forsknings- og utviklingsarbeid, relevante metoder og arbeidsmåter som brukes for geovitenskap og energiressurser. 
Ferdigheter 
F-1: Kandidaten kan anvende kunnskap og relevante resultater fra forsknings- og utviklingsarbeid for å vurdere og begrunne forekomst av ulike typer energiressurser, deres utvikling, økonomisk og miljømessig påvirkning. 
 
F-2: Kandidaten kan utvikle geologiske modeller av undergrunnen ved å benytte både berggrunns-tolkning og digital prosessmodellering støttet av analogdata, både med bruk av relevant programvare og programmering. 
 
F-3: Kandidaten kan arbeide i felt, fysiske og digitale laboratorier og behersker relevante metoder og verktøy som grunnlag for målrettet innovativt arbeid innen geovitenskap og energiressurser. 
 
F-4: Kandidaten kan, både selvstendig og i team, identifisere, planlegge og gjennomføre prosjekter som leder til utvikling av ingeniørtekniske modeller basert på fysiske og kjemiske prinsipper for å simulere og forutse utfallet av prosesser i undergrunnen, hydrosfæren og atmosfæren. 
 
F-5: Kandidaten kan finne, vurdere, bruke og henvise til informasjon og fagstoff og framstille dette slik at det belyser problemstillinger om jordens ressurser, både skriftlig og muntlig. 
 
F-6: Kandidaten kan bidra til nytenkning, innovasjon og entreprenørskap gjennom å evaluere effektive og bærekraftige måter for utvinning av energiressurser, og også påvirkningen av lagring av avfall (som CO2) i undergrunnen basert på dannelsen av energiressurser og -reserver.  
Generell kompetanse 
 
G-1: Kandidaten har innsikt i miljømessige, helsemessige, samfunnsmessige og økonomiske konsekvenser av produkter og løsninger innenfor sitt fagområde og kan sette disse i et etisk perspektiv og et livsløpsperspektiv. 
 
G-2: Kandidaten kan identifisere sikkerhets-, sårbarhets-, personverns- og datasikkerhetsaspekter i produkter og systemer som anvender IKT i energisektoren.  
 
G-3: Kandidaten kan formidle, både skriftlig og muntlig og både på norsk og engelsk, utfordringer rundt energiskiftet basert på analyser av geologiske og ingeniørfaglige data, og usikkerheten ved denne analysen. 
 
G-4: Kandidaten kan reflektere over egen faglig utøvelse, også i team og i en tverrfaglig sammenheng, og kan tilpasse denne til den aktuelle arbeidssituasjonen. 
 
G-5: Kandidaten kan bidra til utvikling av god praksis gjennom å delta i faglige diskusjoner om jordens ressurser og bruket av disse, og dele sine kunnskaper og erfaringer med andre. 
 
G-6: Kandidaten har innsikt i hvordan utnyttelse av de ulike energiressursene påvirker samfunn, etikk, miljø, helse og økonomi, og forstå bakgrunnen for ulike kort- og langsiktige energipolitiske alternativer. 
Application and admission
Student life in Stavanger
Student exchange
By going on exchange to one of our partner institutions abroad as part of your studies, you will have an opportunity to get a unique education. In addition to improving your career opportunities, you grow as a person and gain the ability to greater reflect on the topics you study as part of your degree. All about exchange
Utvekslingssemester
5. semester 

Opplegg for utvekslingen
Vi anbefaler studenter å reise på et utvekslingsopphold i utlandet som en del av studiet. Et utenlandsopphold gir deg mulighet til å tilegne deg en unik kompetanse innenfor ditt fagområde. I tillegg til språkkunnskaper, internasjonal erfaring og økte karrieremuligheter. Studenter bør velge en institusjon som UiS allerede har inngått avtale med for å sikre en best mulig gjennomføring av utvekslingsoppholdet.

5. semester på bachelorprogrammet i geovitenskap og energiressurser er tilrettelagt for utveksling. Dette semesteret har 30 studiepoeng valgemner. Det er viktig at emnene du tar i utlandet ikke overlapper med emner du alt har tatt eller skal ta senere i studiet. Et tips er å tenke på din spesialisering og interessefelt.

Flere muligheter
Som student på geovitenskap og energiressurser har du mulighet til å ta emner ved Universitetssenteret på Svalbard (UNIS) som en del av utdanningen. Ta gjerne kontakt med studiekoordinator for mer informasjon. 
Studenter fra UiS kan også søke om å delta på Geological Field School på UniLaSalle i Frankrike. Dette er et emne på 10 studiepoeng som går hvert år i mai og juni. Du må søke om dette via Internasjonal seksjon ved UiS. Mer informasjon her.
I tillegg til de faglig anbefalte lærestedene som er listet opp under, har UiS en rekke avtaler med universitet utenfor Europa som er aktuelle for alle studenter på UiS med forbehold om at de finner et relevant fagtilbud. Innen Norden kan alle studenter benytte seg av Nordlys- og Nordtek-nettverkene. Finn ut mer.
Kontaktperson
Veiledning og forhåndsgodkjenning av emner:
Karina Sanni

Generelle spørsmål om utveksling: Utvekslingsveilederen i Digital studentekspedisjon
Student exchange
All countries
Australia

The University of Adelaide

Universitetet ligger i Adelaide, Australias femte største by. Med sine 1.2 millioner innbyggere er Adelaide en trygg, kosmopolitisk by som er betraktelig rimeligere å bo i enn flere sammenlignbare byer i landet. Universitetet er medlem av Group of Eight, en koalisjon av de åtte ledende universitetene i Australia.

Italia
Sverige
USA
Your student union
Synergy is the student union for geosciences, reservoir and computational students at the University of Stavanger.
Contact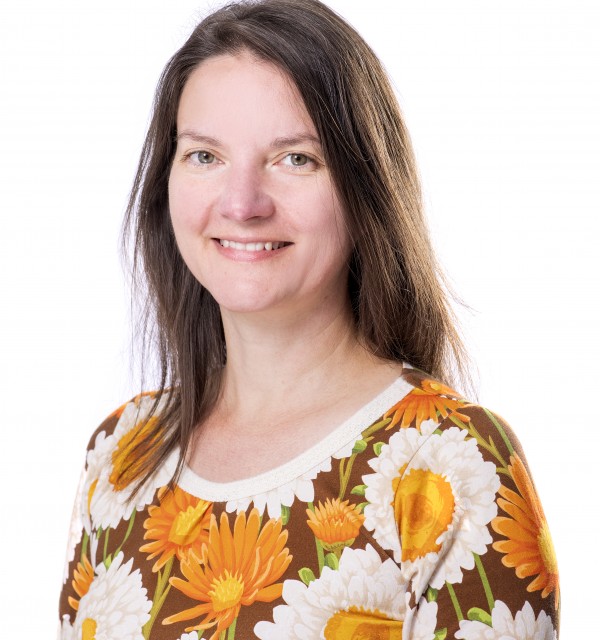 Førsteamanuensis i geoteknikk
51832284
Faculty of Science and Technology
Department of Energy Resources
Instituttleder
51832259
Faculty of Science and Technology
Department of Energy Resources
Rådgiver
51831145
Faculty of Science and Technology
Faculty Administration TN
Kontor for utdanningsadministrative tjenester
Department of Energy Resources
The Department of Energy Resources is a strong academic environment with international top-level research and education.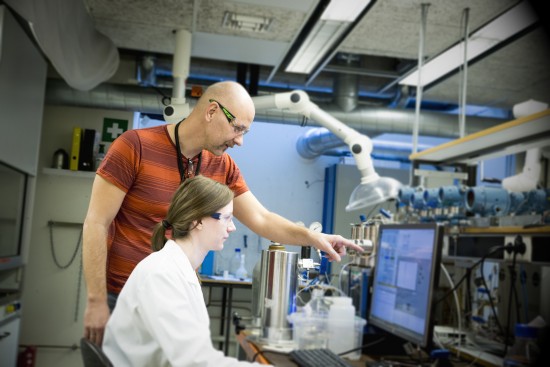 The department boasts an international environment, with scientific staff conducting research into energy resources, technology for improved oil recovery (IOR), decision analysis and geology.
The study programmes at the department cover search and exploration of petroleum and natural resources. Internationalization is a priority, with the development of study programs taught in English and high mobility among scientific staff and students.