With a master's in Computer Science, the door is open to some of the most challenging and interesting jobs in the field.
Duration
4 years/8 semesters
Number of study places
Under revision
Language of instruction
English
Study start
August every year
No tuition fees
The programme is offered as a 2-year full-time study and as a part-time study over 4 years.
This part-time study can be taken in combination with work or other activities for those who live in the region and can follow the educational plan provided. Courses are taken together with full-time students who complete the degree in two years, but as a part-time student you will have fewer courses per semester, distributed over four years. The part-time study takes place during the day and most of the courses are based on laboratory work and project work in groups with compulsory attendance. Lectures are usually not streamed, but books and other materials cover the syllabus. You will usually need 1-2 days per week (depending on the semester) to follow mandatory activities.
The MSc in Computer Science gives a broad foundation within the field of computer science. After completing this programme the door is open to some of the most challenging and interesting jobs in the field.
The Computer Science programme offers courses built on top of a Bachelor's degree in Computer Science.
The program utilizes lectures and activities such as individual projects, group projects, laboratory exercises with written reports, and company and industrial plant visits as learning methods. There is a high degree of individual advisory in the program, in particular in the work with the master's thesis at the end.
UiS is offering break rooms, reading rooms and computer rooms especially reserved for the master students. There is also a student organization for these students, ISI, which is arranging both academic and social gatherings.

NB: Career prospects, learning outcomes and the study plan will be updated February 1.

You may also be interested in:
Academic requirements
A bachelor´s degree within the following disciplines is required:
Computer Engineering
Computer Science, Informatics or similar with at least 50 ECTS credits in computer science/computer engineering
All applicants must have at least 30 ECTS credits in mathematics/statistics
Admission to this master's programme requires a minimum grade average comparable to a Norwegian C (according to ECTS Standards) in your bachelor's degree. Applicants with a result Second-class lower Division or lower are not qualified for admission.
If you have completed studies/courses outside the University of Stavanger, you must upload course descriptions that have clearly defined curriculum (learning outcomes). The course names and codes on the course descriptions must match the transcript of records. If you do not provide course descriptions, you might risk your application to not be prioritized.

Supplementary rules for admission
Only Nordic citizens and applicants residing in Norway can apply to MSc in Computer Science, Part-time.
Application period: 1 February - 15 April
(NB! The deadline for applicants with foreign educational backgrounds is 1 March.)
Frequentlys asked questions
Questions about the study programme? Find more information here.
What do you learn when you choose Computer Science?
Master's programme in Computer Science teaches you the management, design and programming of computer systems. The ability to integrate knowledge and skills in security, reliability and scalability together with algorithm theory and statistics is necessary to respond to challenges in computer systems in all industries.
The programme provides a basis for work with the development and planning of commercial computer systems for various purposes. You gain knowledge and skills in network security, reliability of distributed systems, simulation and modeling.
What do you learn when you choose the Data Science programme?
Master's programme in Data Science teaches you to extract relevant information from a compilation of large data sets from different sources. The ability to create, manage and utilize data has become one of the most important challenges for practitioners in almost all disciplines, sectors and industries.
Data Science provides a basis for work in data analysis and development of data processing systems for the entire data life cycle. You gain knowledge and skills in advanced statistics, data mining, machine learning and processing large amounts of data. The study will be highly sought after in the future labor market, with the development of smart solutions such as in smart cities, with smart energy and digitalisation.
Contact
Førstekonsulent
51831747
Faculty of Science and Technology
Faculty Administration TN
Kontor for utdanningsadministrative tjenester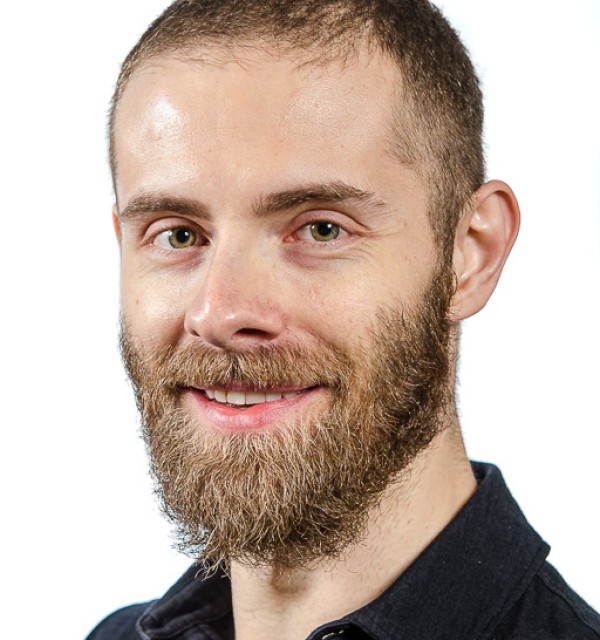 Professor i datateknikk
51832061
Faculty of Science and Technology
Department of Electrical Engineering and Computer Science