When Zeina Ousamah Jaber (20) of Palestine arrived to study at the University of Stavanger in 2016, she came to a grey and cold place. She felt all alone and sad. «Now I just want to stay here forever because I am enjoying it so much», she says.
Zeina Ousamah Jaber (20) hails from a small village outside Jenin on the northern edge of the West Bank in Occupied Palestine. One half year ago she packed her suitcase and boarded the plane that would bring her to drama studies at the University of Stavanger (UiS). She got this opportunity thanks to a mobility cooperation between UiS and An-Najah National University in Nablus (ANU).
«Everything is different»
Contrasts is the word she uses to describe her own life at home in Palestine compared to life as a student in Stavanger. In Jenin, she gets up very early and spends hours getting to the university in Nablus. Some days they stop her at the checkpoints and she has to go back, on other occasions she may be stopped on her way home and must spend the night at university or with friends.
«I am not afraid that anything bad will happen to my family, or me, but no doubt, the situation in Palestine is vastly different from Norway. Military vehicles are on the road everywhere and people are stopped all the time for no particular reason. People are used to living with a certain anxiety in their daily life. This is why coming to this peaceful and quiet place made a huge difference to me, it was like a whole new world for me», she affirms.
In Nablus, Zeina studies English literature at ANU. This spring semester she swapped her curriculum with the drama course. She is the first Erasmus+ student from outside Europe to complete an exchange programme at UiS.
This opportunity arose from the Erasmus+ mobility agreement established in 2015 between drama in the Department of Education and the university in Nablus. Nablus has been Stavanger's twin town since 1996, and UiS has had a Memorandum of Understanding with the university for years, facilitating academic contact in various fields. However, it was only when UiS received funding for mobility cooperation with Palestine through the first round of Erasmus+ International Credit Mobility (ICM) that UiS could offer grants for exchange students from ANU. The Nablus Society of Stavanger has been an indispensable partner.
«The Nablus Society of Stavanger has provided unique assistance to us in everything from delegational visits to Nablus, accommodation, practical solutions for payments and last, but not least, important networking opportunities with contact persons in the region», says Trym N. Holbek, Erasmus+ institutional coordinator at UiS.
Recruiting students
To kick off the student recruitment process and strengthen academic ties with Nablus, professor Anna Songe-Møller and assistant professor Stine Ellinggard travelled to Nablus in September of 2015 with a delegation led by the Nablus Society of Stavanger.
«We wanted to recruit these students through first hand observation, so what could be more natural than to put on a show?» Songe-Møller asks, adding:
«Through theatre performance we facilitated an exchange of learning benefits for both parties. The Palestinian students who wished to join the performance would show us their talents and at the same time offer us their motivation for going on exchange».
The result of the theatre performance workshop was the show "Dignity", performed in one of the large auditoriums of An-Najah National University. It was a huge success, helped by the fact that students were given time off to come and watch the play. Recent graduates in jazz music performance from the Department of Music and Dance provided the musical backdrop to the show.
«The show was an utter success. It made a strong impact on us to watch these students on stage declaring their commitment to create a solution, knowing that they live in occupied territory. Many Palestinians keep their spirits up no matter what and they are very concerned with development and getting an education», Songe-Møller says.
Among many applications for exchange, the team selected three of them for admission, however visa complications resulted in only one student traveling on exchange to Stavanger this time. But next year new Erasmus+ ICM grants will be available for students, and Songe-Møller confirms that a new round of recruitment is currently under way.
Passing on skills
Zeina is now returning to Palestine, feeling sad to be leaving all her friends at UiS. Her exchange experience has taught her a lot:
«I have learned many methods that I can bring back to my home university, which can help me to become an even better student. I will also share my experiences and knowledge of these methods with my fellow students in Nablus and maybe teach them a trick or two», she says.
Zeina continues that she has learnt a lot from putting on theatre performances together with the other UiS drama students. They performed the shows during six days towards the end of May this year, where Zeina played a mute girl who wants to rescue her people.
«It was a good experience, since I like being on stage. Performing has made me feel much more comfortable about myself as a person».
Learning a lot from drama
Earlier this semester two teachers from ANU visited UiS in the context of Erasmus+ staff training mobility. They observed classes and learned about using drama techniques as a method in teaching and learning.
«The academic visitors believed that much of the techniques used at UiS can be employed in teaching at ANU. Drama or theatre does not exist as a separate programme in Nablus, but methods in drama with a special emphasis on the experiential learning-by-doing approach is something that can be applied in other academic subjects», Zeina says.
In a long term perspective she plans to move on to a master's degree after completing her bachelor's degree. In the future she wants to work in the field of translation, and travel a lot if opportunity knocks. But she will always remember her time as a student at the University of Stavanger.
«I will never forget it. The togetherness, the friends, the city. In addition, I will remember Anna's classes. She touched our souls and taught us new things every time. We cried a lot, and it was good», she concludes.
Text: Maria Gilje Torheim
Translation: Trym N. Holbek
Foto: Asbjørn Jensen
Erasmus+ is the European Union's programme for cooperation in education from 2014-2020, offering opportunities for mobility of students, staff, youth and volunteers, in addition to cooperation for innovation and good practices within Europe and across the globe.
There are two country categories in Erasmus+ : Programme countries are l partners in Erasmus+ and comprise the EU member states, Norway, Iceland, Liechtenstein, Turkey and Macedonia. Partner countries are the rest of the world with a few exceptions, and can participate in parts of the programme under certain conditions. Palestine is a partner country in the Southern Mediterranean and Middle East region, where the EU Neighbourhood Policy ensures a high level of involvement and support.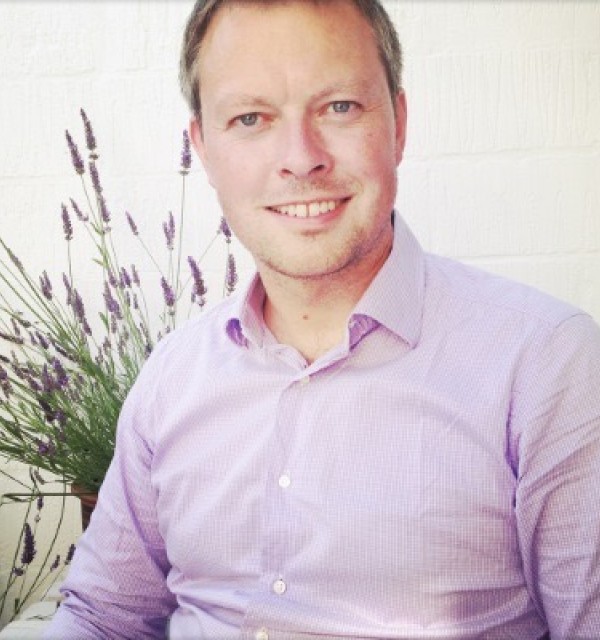 Seniorrådgiver
51831322
Stavanger
Division of Education
Department of Academic Affairs
International Office