University of Stavanger (UiS) is hosting the second International Symposium on Dynamics and Aerodynamics of Cables (ISDAC 2021), on September 16-17.
Key dates:
Deadline for abstract submission: 10 February 2021 Acceptance of abstracts: 1 March Submission of full papers: 1 May Acceptance of full papers: 25 June Submission of revised full-length papers: 10 August Registration opens: 12 August Symposium: 16 - 17 September
Registration and programme
Follow this link to register for ISDAC 2021
See more information about fees, venue and more below. Registration closes on 9 September.
Programme for ISDAC 2021
Join our Technical Tour
Technical tour to visit Lysefjord bridge will be arranged on Saturday, 18 September, from 0900 to 1300. More details to come!
The bridge is instrumented by multiple sensors for wind, bridge aerodynamics and structural response monitoring.
Keynote speakers:
Guy L. Larose, Senior Technical Director, Principal, at Rowan Williams Davies & Irwin Inc.
Topic: "Design guidelines for wind effects on cables and hangers of cable-supported bridges - a review."
Guy Larose is a specialist of wind engineering, bridge aerodynamics and bluff body aerodynamics with more than 30 years experience in this field, both in North America and in Europe. He brings to his current role of senior technical director at RWDI a rich background in both academic research and client work.  
Guy has made engineering contributions to some of the world's tallest structures and longest bridges, published and lectured widely, and served as a specialist in wind-tunnel testing at the Aerodynamics Laboratory of the National Research Council Canada. 
Guy's recent work has focused on aerodynamic shaping to reduce sensitivity to flow-structure interactions of bridges and slender structures, wind-induced vibrations of cables and sport aerodynamics. 
Guy is currently an active member of the PTI DC 45 committee behind the Recommendations for stay cable design, testing and installation and on the Canadian Highway Bridge Design Code and CSA S7 Pedestrian Bridge Design Guidelines.
Christos Thomas Georgakis, professor at Aarhus University
Topic: "Wind tunnel testing of cables – recommendations towards a standardized approach."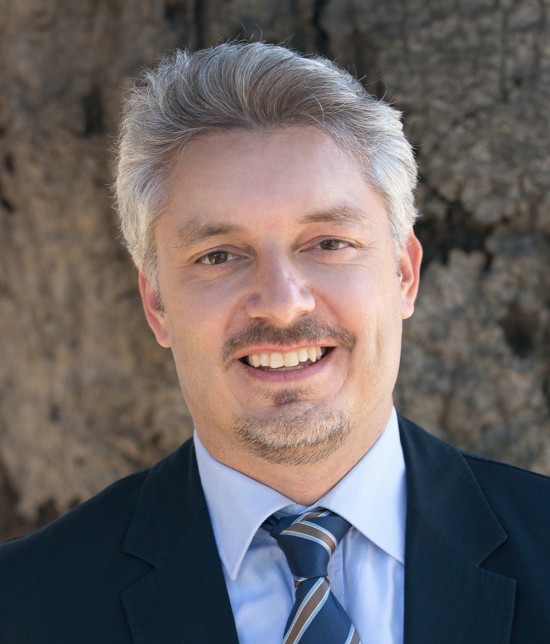 Christos T. Georgakis is Professor of Structural Dynamics and Monitoring at Aarhus University – a position he formerly held at the Technical University of Denmark.
After working at the engineering consultancies Flint & Neill Partnership in London and later at Force Technology in Copenhagen, he went on to establish the specialist engineering consultancy Georgakis & Associates. His consultancy engagements have included Hong Kong's Stonecutters Bridge, Scotland's Queensferry Crossing, the Gordie Howe International Bridge and the Port Mann Bridge in Canada.
He was tasked with leading the overall investigation of the cable-stayed Chirajara Bridge collapse in 2018. His research focuses on structural dynamics, aerodynamics and vibration control, with several patented technologies in the fields of wind turbine vibration control and bridge cables ascribed to him.
He is co-author of the established book Cable Supported Bridges, Concept and Design and he is an IABSE Fellow. He is a graduate of the National Technical University of Athens and the University of Bristol.
Svein Sævik, professor at Norwegian University of Science and Technology
Topic: "Fatigue of dynamic power cables in marine applications exposed to small amplitude oscillations."
Svein Sævik graduated as a Siv. Ing. at the Department of Structural Mechanics, NTH in 1982, and worked as a project engineer in the engineering company Reinertsen until 1990 where he took part in developing  the company's pipeline engineering department.
From 1990-1992 he was a PhD scholarship holder at the Department of Marine Structures, NTH, performing research related to stresses and fatigue in flexible risers. Then as a Ph.D.  (Dr.-Ing. ) he re-joined Reinertsen, then as group leader at the riser department for 3 years.
In 1996, he started at Marintek, Structural Engineering, the first 10 years as a Senior Researcher, later as a Chief Researcher. During this period, he worked especially on the development of numerical and experimental methods for calculating the service life of flexible risers, signal and power cables. For this work he received together with Professor Emeritus Stig Berge Statoil's research award for 2002.
From 2008-2009 he was again back in Reinertsen, then as a Chief Engineer, until September 2009, where he started as a Professor at the Department of Marine Technology, NTNU. In addition to publishing more than 100 peer-reviewed journal and conference articles, he has been the originator of several computer programs that are used by the industry for design of pipelines, power cables and flexible pipes.
Call for papers
UiS has the pleasure of hosting a symposium devoted to the structural and aerodynamic performance of cables in long-span bridges, transmission lines, guyed masts, marine and other cable supported structures. 
The first International Symposium on Cable Dynamics (ISCD) was organised by Prof. Jean-Louis Lilien and the Association of Engineers of Montefiore (AIM) in Liège in 1995, and followed by the symposia in Tokyo (1997), Trondheim (1999), Montreal (2001), Santa Margherita Ligure (2003), Charleston (2005), Vienna (2007), Paris (2009) and Shanghai (2011).
In 2014, Prof. Christos Georgakis revived the meeting series by hosting the Symposium on Dynamics and Aerodynamics of Cables (SDAC) at the Technical University of Denmark. The event was followed by the First International Symposium on the Dynamics and Aerodynamics of Cables (ISDAC) at the University of Porto, chaired by Prof. Elsa de Sà Caetano, in 2017. 
At UiS we are proud to host the second in the new series of the symposia, ISDAC 2021. The international topic of cable vibrations is highly relevant to the operation and design of slender structures in the challenging environment in Norway.  It gives us additional motivation to arrange the symposium as an active forum for discussions and dissemination of the research.
On behalf of the Organising Committee, I invite your contributions to this event and look forward to welcoming you in Stavanger.
Note: Due to travel restrictions related to the outbreak of the corona virus the symposium, originally planned for 2020, has been rescheduled to 2021.
Symposium topics
The symposium focuses on the exchange of experiences with practical vibration problems in cable structures, the vibrations excitation mechanisms and mechanical properties of cables in-service, and methods to mitigate the vibrations.
We are inviting paper abstracts within the following interrelated themes:
Cable fatigue and other degradation and failure mechanisms 
Laboratory testing of cable dynamics and aerodynamics
Field investigations of cable dynamics and aerodynamics
Numerical models for cable dynamics and fluid-structure interaction 
Cable vibration control: methods and testing of mitigation devices
Monitoring of cable performance and preventive maintenance        
Design performance criteria
Recommendations and standards.
Abstract submission
To submit a one-page abstract, please use one of the templates below.
Send your abstract to isdac@uis.no before 10 February 2021.
The conference program will consist of ​keynote lectures, a single oral session and a poster session introduced by a short oral presentation.
The symposium has been rescheduled from 2020 to 2021. Authors of the abstracts which have already been accepted for preparation of a full-length paper are invited to proceed with the paper preparation and submission.   
Contact: Chair of ISDAC 2021 organising committe, Jasna B. Jakobsen (contact details above)
Paper submission
To submit your paper (8 pages), please follow the guidelines in the attached Word and pdf templates (see text below).
The paper submission deadline for the symposium is 1 May 2021. Send your document to isdac@uis.no. 
Committees
These are the people behind the symposium:
Scientific Committee 
Alberto Zasso
Allan Larsen
Annick D'Auteuil 
Christian Cremona
Christos Georgakis
Delong Zuo
Elsa Caetano
Guy Larose
Heidi Christiansen 
Helmut Wenzel
Jasna Jakobsen
John Macdonald
Jónas Þór Snæbjörnsson
Jungao Wang  
Luca Caracoglia
Masaru Matsumoto
Olivier Flamand
Sean McTavish
Sebastien Langlois
Tomomi Yagi
Vincent Denoel
Vincenzo Gattulli
Wen-li Chen
Yozo Fujino
Organising committee
Jasna Bogunović Jakobsen, chair
Elsa Caetano
Jungao Wang
Nicolò Daniotti
The Ullandhaug campus, and the region
The UiS campus is reserved as the symposium venue.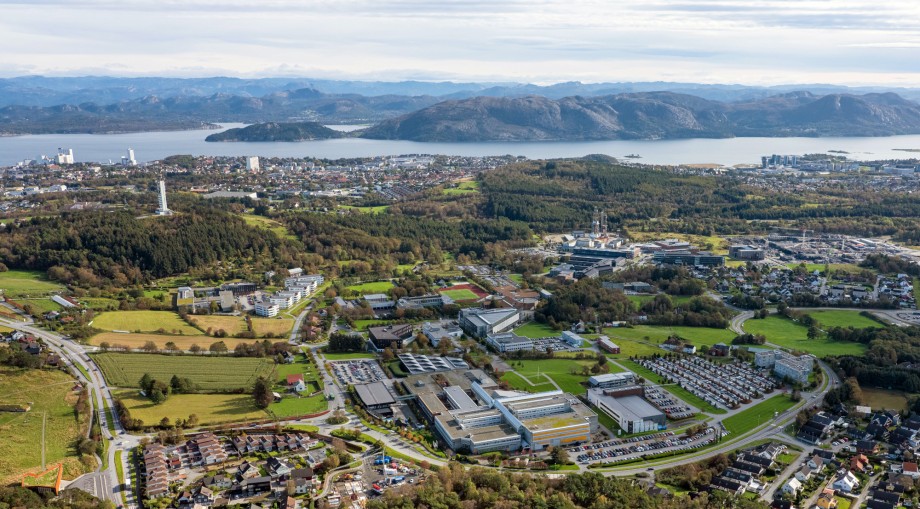 Depending on the number of participants and the availability, we may consider to move parts of the symposium to a venue outside of the university, in the Stavanger area.
With its population of 200 000, Stavanger is the city that combines the amenities of large urban areas with the warmth of old timber houses and green and open spaces. Our city is only a short distance from the breath-taking outdoor sites in the South West of Norway, such as Pulpit Rock.
More information about the Stavanger region (external website)