Wednesday 30 November 2022 12:15-13:15,
Elise Ottesen-Jensens Hus,
EOJ 276/277, Zoom.
Economics and Finance
Presenter: Tibor Neugebauer
Authors: Elizaveta Nekrasova, Tibor Neugebauer
From: University of Luxembourg
Title: Does Wash Trading Impact Information Dissemination in Security Markets?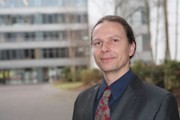 Date: Wednesday, November 30th
Time: 1215-1315
Location: Elise Ottesen-Jensens Hus, Zoom
Room: EOJ 276/277
Abstract:
Wash trading is a manipulative practice involving fake transactions intended to mislead other market participants. In simple laboratory markets for a one-period security we examine the impact of an algorithmic wash trader on market prices. Our experimental treatments vary the amount of available information as well as the strategy pursued by the algorithmic wash trader. We apply the minimally intelligent agent model to predict the outcomes in the experiment. We find that the wash trader in fact distorts market prices in a predictable way. Surprisingly the number of subject-initiated transactions increases in presence of wash trading. We also find that the excessive gains from insider information tend to decline with wash trading.
Join Zoom Meeting: https://stavanger.zoom.us/j/69293709732?pwd=N25iOUphbnMzSndUUnlwZnR3aGZmdz09
Meeting ID: 692 9370 9732
Password: 840436
More from UiS Business School