Friday 5 March 11:00 - Sunday 7 March 16:00,
Arkeologisk museum.
Welcome!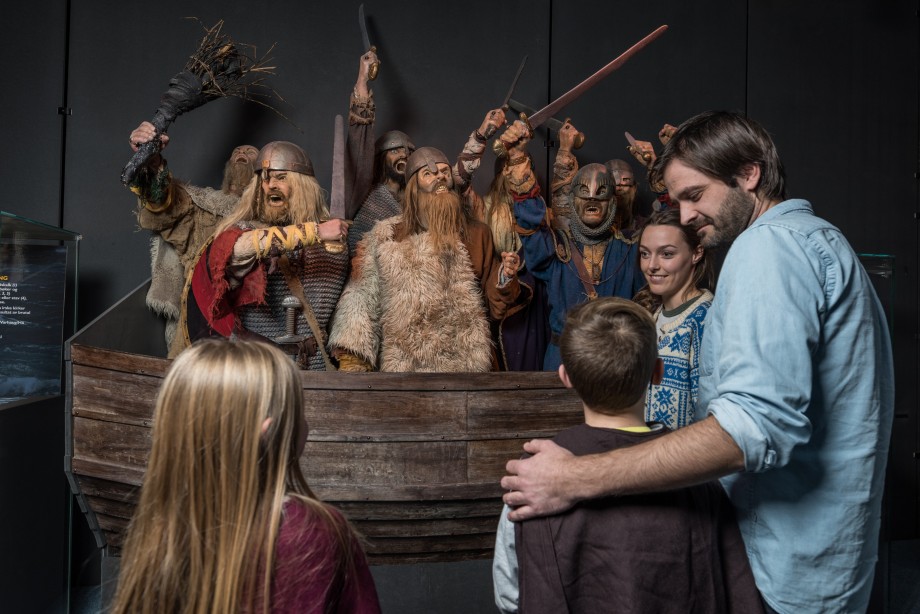 Have you ever visited the Stone Age? Come to the Museum of Archeology during the winter vacation, and try our time machine! In our exhibition you can experience the Stone Age further, in addition to the Viking Age and the Bronze Age. The museum will aslo provide a treasure hunt for those looking for some excitement. Entrance to the exhibition will be free for children from January 27 to February 6.
You can enjoy a delicious lunch in our café Ask and Embla. Our chef will serve sandwiches, salads, our Viking pizza, cakes and beverages. You do not need a ticket to the museum to visit the café.
Opening hours during the winter vacation:
Monday-Saturday: 11-15
Sunday: 11-16
Your safety is our priority. The museum takes infection control very seriously, and we follow the precautions given by local and national authorities. We disinfect all surfaces continually, and we ask you to keep your distance to other guests. Changes might occur in the winter program if the government should announce new guidelines.