Stavanger AI Lab opens up for several types of collaboration with society. We see it as our social mission to raise competence in AI. At the same time we want to be contributors to innovation in the field of artifical intelligence.
We collaborate with the business community and the public sector in several different ways. See examples of ongoing collaboration here:
Idello
The Idello Foundation and Lyse have funded three years of research on the Moyo project.
Jarle Urdal is currently a post-doc in biomedical data analysis at Department of Electrical Engineering and Computer Science and has just completed his doctorate. His research work has focused on analyzing heart rhythm data from newborn children in Tanzania with the aim of increasing the survival rate among newborns. This is part of a larger collaboration with, among others, Laerdal Medical and Stavanger University Hospital, and the project is called Safer Birth. The work from the doctoral degree is now being continued in the post-doc position, which has the working title «Increasing newborn survival – Predicting risk using Moyo », which is funded 2 years by the Idello Foundation and one year by Lyse.
Google
The research group on conversational search, user modeling, transparency and explainability is funded by Google.
As part of Google's growing efforts to support excellent research in academia, they have awarded the University of Stavanger an unrestricted gift. The gift was awarded in 2020, and is used towards Professor Krisztian Balog's work towards Conversational Search, User Modeling, Transparency and Explainability.
City of Stavanger – Stavanger kommune
Thanks to our collaboration with Stavanger kommune, Stavanger took part in the smart city project Triangulum.
Chunming Rong and his research group, Data-centered and Secure Computing, have worked closely with the city of Stavanger for several years. The collaboration resulted in the EU-funded Triangulum project. In October 2014, Stavanger was highlighted together with Eindhoven and Manchester as excellent smart cities in the Triangulum project. Triangulum is Europe's first and largest innovation and demonstration project in the search for smarter cities and communities. The cities highlighted in Triangulum will integrate energy, mobility and ICT in new solutions that have not been shown before. The local partners are Stavanger kommune, Lyse AS, Rogaland County Municipality, University of Stavanger and Greater Stavanger.
Laerdal
25 years of collaboration continues.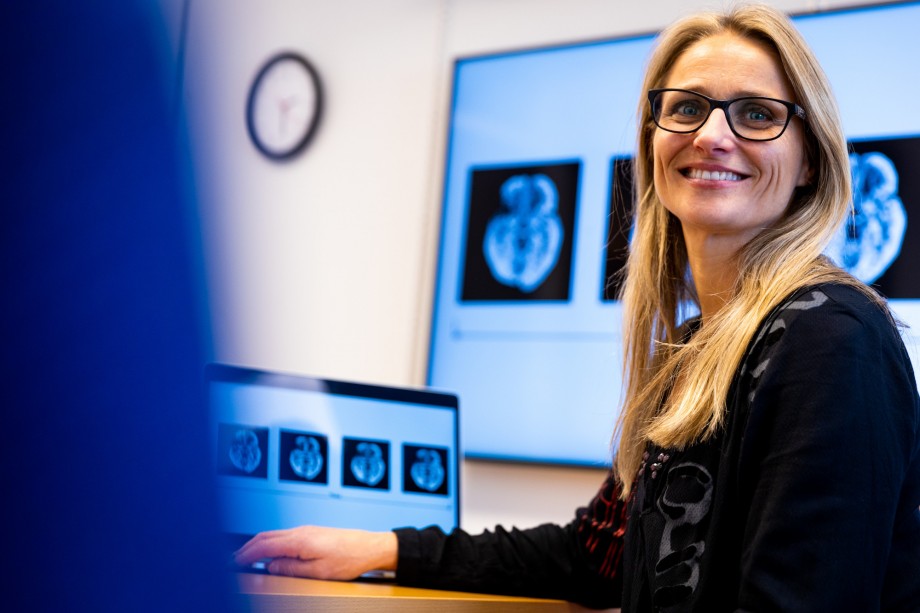 The research group BMDLab – Biomedical data analysis laboratory has for several years worked closely with Laerdal. In fact, Laerdal and UiS's signal processing group have collaborated on technology development since 1995. Among other things, UiS contributes with expertise and research to the project Safer Births, which is led by Laerdal Global Health and Stavanger University Hospital. The collaboration between Laerdal and UiS is so strong that you have an employee who works in both places. Øyvind Meinich-Bache works half of the time at UiS with AI based research and development, and half of the time at Laerdal, putting AI based solutions and TCPR Link into practice.
Lyse
The cooperation with Lyse has resulted in increased research and better teaching at the Department of Electrical Engineering and Computer Science.
Lyse has throughout the years been UiS' most important partner in the field of computer and electrical technology. On 23 January 2015, Lyse and UiS signed a cooperation agreement. This has led to increased research and better teaching at the Department of Electrical Engineering and Computer Science. Among other things, this has made it possible for research fellows to teach, we have been able to hire more professors and associate professors, and the cooperation has resulted in several new research projects.
Collaborate with the University of Stavanger: Do you want to increase the level of knowledge, or find the answer to a problem for your company? Don't hesitate to contact us.
Kontorsjef
KE - E422
Faculty of Science and Technology
Faculty Administration TN