The best first year master students in petroleum geosciences and petroleum engineering got a well-deserved Christmas present from Acona.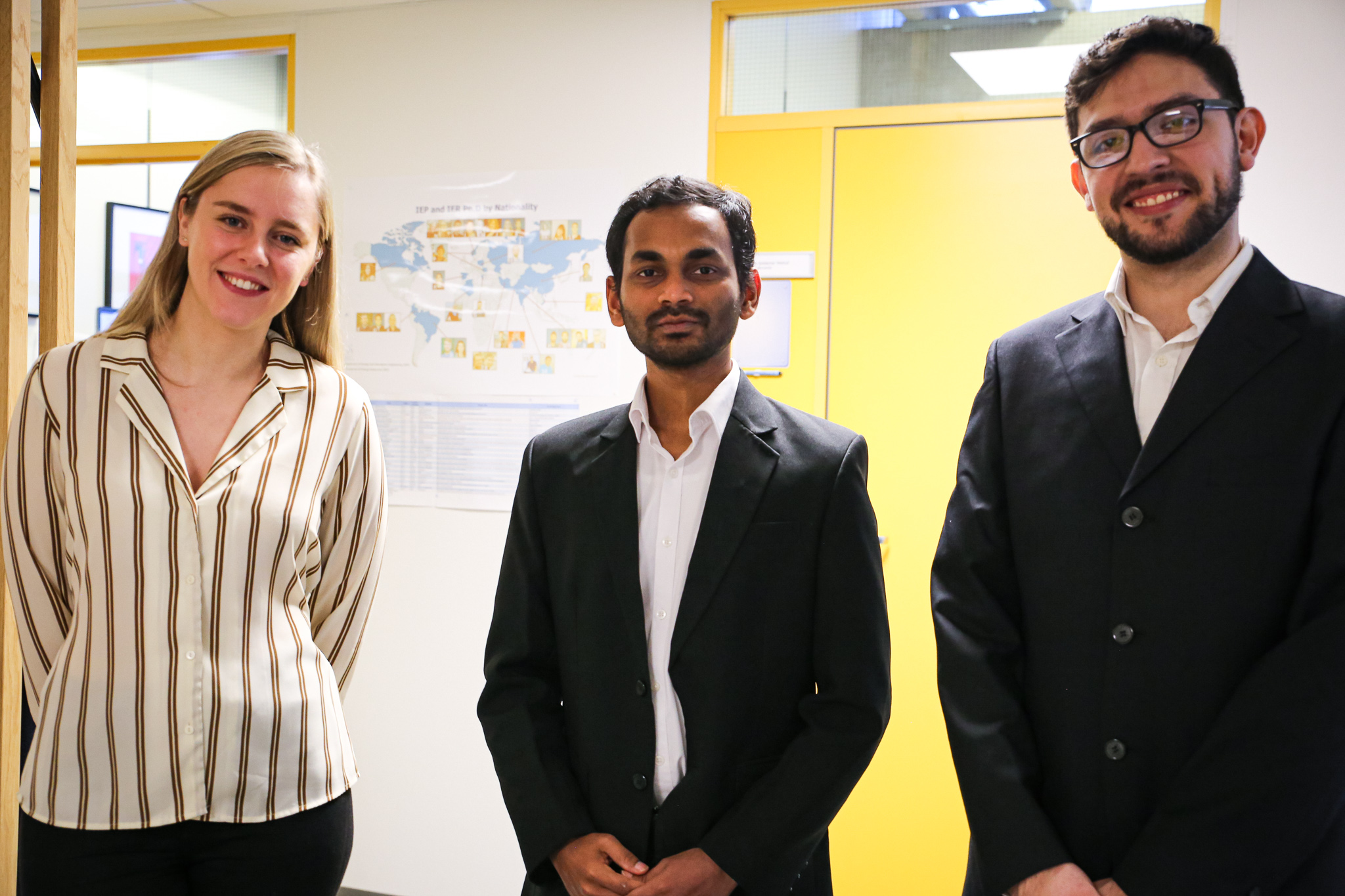 Acona, in order to promote studies related to energy, and petroleum in particular, has defined two main prize categories to master students at Department of Energy Resources and Department of Energy and Petroleum Technology.
The first prize category, is to the four top master students after the first year of studies within petroleum geosciences,  and petroleum engineering.
The second category is to the top master student in the second year within all the petroleum related studies.
Friday 18th of December representatives from Acona visited University of Stavanger to hand over the prizes in the first category. IKM Acona awarded four students after the first year which consisted of 10.000 kroner each.
A service company within the energy sector on the Norwegian Continental Shelf.
Luis Alberto Saavedra Jerez, Yasas Bandara, Racha Moubarak and Marte Aksland.