Two years, up to four different countries, several class committees, two births and a pandemic. The MFamily class of 2020 have shared a lot and had many learning experiences. Maria Martinsson believes it has made them more resilient and flexible.
The study programme "Erasmus Mundus in Social Work with Families and Children", also called MFamily, is a master's degree where you learn about international social work, while studying in up to four different countries.
Maria Martinsson finished her degree in the prolonged spring semester of 2020 – amidst the covid-19 outbreak. She's had a lot of great experiences with the programme, and now you can read about some of them, as well as how she and her classmates experienced the last semester.
Why did you apply for MFamily?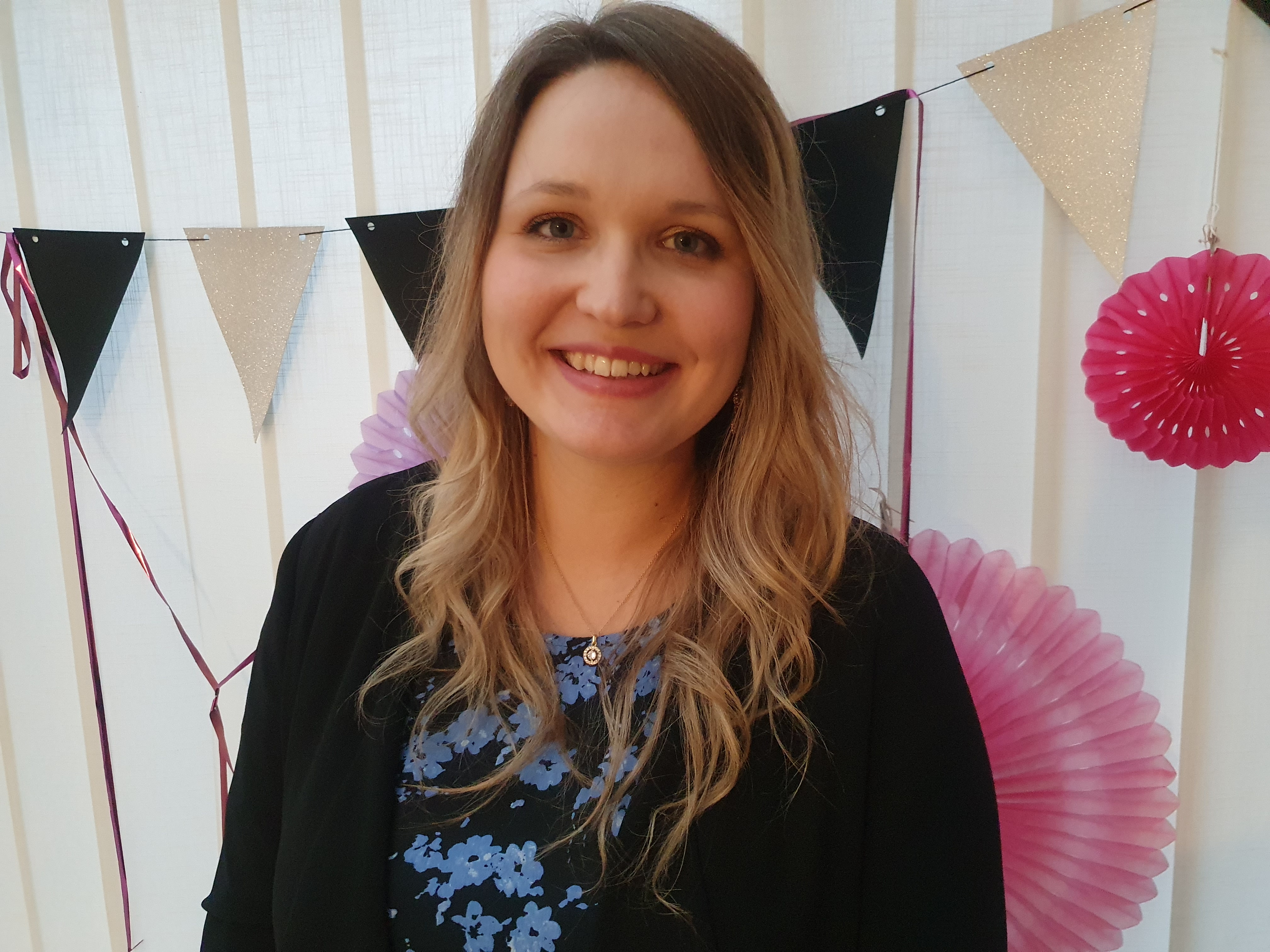 I heard about the MFamily programme many years ago from a friend who read about it online. I've always found international social work interesting and thrive in international contexts. A couple of years after I finished my bachelor's degree in social work, I decided to apply for MFamily because the opportunity to meet professors and students from so many different backgrounds seemed to be of great educational value. It also seemed exciting and rewarding to move between different countries and universities during the programme. The academic content of the programme was also a reason why I applied, mainly because it included courses in social policy and welfare policy, as well as being able to immerse myself in social work with perspectives from different parts of Europe and the world.
What do you think about the programme? And what are the most important things you've learned?
It's an absolutely fantastic programme with priceless opportunities. For me, the best thing about MFamily has been the privilege of getting to know and learn from so many amazing, smart, interesting and committed people from different parts of the world. Our class became like a family. We're a group of 23 people from 17 countries, and many of us have lived together in different constellations during these years. As an elected class representative, I have helped create forums for all of us to express ideas and hopes for our time together. We have gathered around common goals and organized ourselves in committees to make the most of our time together. We've had study groups, movie nights, cooked food together from different parts of the world, travelled together, and so much more. When we were in Stavanger, a fellow student had a baby, and since her family couldn't be there, I was with her at the birth, which was an incredible honour and experience.
In addition to the academic knowledge, I have learned so much from others inside and outside the classrooms during these years. I believe we all have. Both about ourselves, the contexts we come from through gaining new perspectives, and about the world we live in.
One of the most important lessons has been to never take for granted that other people perceive the world the same way as I do, and that there is hardly ever just one big answer or solution to a problem. Most issues can be viewed from many different perspectives.
How did you and your classmates experience the last semester, considering covid-19?
The last semester turned out very different than we expected. We were still very lucky that the pandemic came during our fourth semester while writing our master's thesis, so that we got our first three semesters with regular teaching and the freedom to socialize and explore new countries without restrictions and such worries. During the last semester, we were spread across four universities in Portugal, Norway, Sweden and Uganda. In the beginning, we could meet our supervisors at campus, and ever since the pandemic came, we've been able to meet online. However, it's been a challenge for many of us to get participants to our research projects, due to corona, but we all managed it in the end.
For me, it was a very different spring semester than I had envisioned. I've lived with my parents in Sweden since travel restrictions were introduced. They are both in risk groups, so we haven't been to stores or met other people indoors since March. From March to July, I only hung out in person with one friend, once, outdoors for an hour. That's a huge difference from how I usually live my life. On the other hand, I've "met" friends daily in online conversations and video calls. The semester didn't exactly turn out as I had planned, but I am very happy and grateful to have spent it in a place where I was free to go out in nature at any time, and that I had the privilege and opportunity to spend time with my family.
The class members have had varying experiences, from being in a very strict lockdown since March, to being able to live relatively free lives. For some, corona has meant being "stuck" in one place and not being able to leave, even if you wanted to. I think the semester has been challenging and difficult for many of us in different ways, as for so many people in the world, and a proper exercise in being flexible and patient. We haven't talked about it a lot as a full class, but I also think it has been difficult for my classmates to socialize with new people and build networks in places they've been relatively new to and to get to know "locals". The same goes for being able to live the "international student"-life, fully experiencing a different country and culture, that many of us had imagined.
"Resilience" has been a core concept throughout the degree period, mainly in relation to clients. While working on our research in the midst of a pandemic, and for many with concerns about relatives' health, I believe resilience has been something we ourselves have further developed and shown during this time.
What are your plans moving forward?
Because of the corona situation it is difficult to make plans far ahead and expect it to work out, so I've chosen to postpone the plans I had made before the pandemic. Instead, I've taken the opportunity to join five independent online courses at different universities in Sweden, courses I've wanted to study for several years, but haven't been able to prioritize because of work and other studies. In addition to my full-time studies, I have several small and large projects I would love to do, and I'm grateful to have the opportunity to work on them now. This is a challenging time for the vast majority around the world, and extra challenging for groups and communities facing various sorts of additional and pre-existing vulnerabilities. During the master's programme, we've learned different tools to be used while working in such situations and based on many different circumstances. Social workers have an important role in this new reality!
Text: Ingrid Meling Ramberg