Shaghayegh Javadi can welcome the Christmas holidays as Doctor Javadi after defending her PhD thesis November 25th, 2019.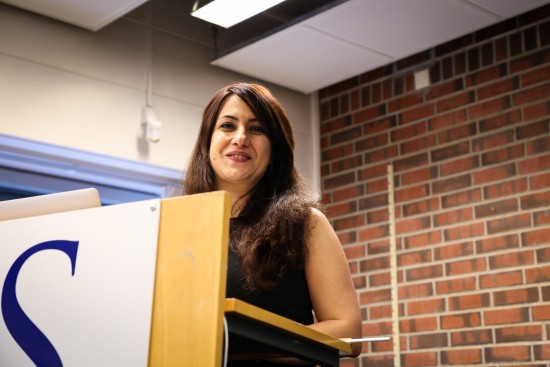 Shaghayegh Javadi was the last PhD candidate at the IOR Centre to defend her thesis in 2019. Despite the fact that she has been doing her PhD work at University of Oslo, Javadi is thankful for the supervising and the community she has been a part of when visiting University of Stavanger and the IOR Centre.
About Javadis PhD project: In spite of extensive research into the effect of fluid injection into chalk reservoirs, there are many questions still to be answered. Compaction, caused by fluid injection, has a strong impact on enhanced oil recovery and CO2 sequestration. Variations in pore fluid chemistry cause some changes in the mechanical behaviour of chalk. This is believed to be caused by microscopic effects, which are not yet fully understood.
Javadi did her public defense 25 November with the thesis «Interaction between two calcite surfaces in aqueous solutions. Study of nano-scale interfacial forces using AFM and SFA».
Her main supervisor has been Professor Anja Røyne and co-supervisor Professor Aksel Hiorth.
Text and photo: Kjersti Riiber