A UiS Research Project. The quality of being immersive is increasingly held to be a desirable experiential characteristic. Immersive experience has been studied in considerable depth in the context of digital media, but there is now a need to conduct interdiciplinary research into its nature as a general phenomenon and into its many important manifestations in communication, action and social contexts.
This project aims to explore the analytic potential of the notion of immersion as a general phenomenon, and to publish a volume with new contributions from renowned scholars in fields such as philosophy, sociology, music, literature, games, architecture, cinema and psychiatry.  We address questions such as: What is the nature of immersive experiences? How does the specific medium manage to facilitate them? What is their moral, aesthetic or political value?
Tarjei Mandt Larsen
Associate Professor UiS Business School
E-mail: tarjei.m.larsen@uis.no
Phone: (+47) 51 83 37 57
Cato Wittusen
Professor UiS Faculty of Social Sciences
E-mail: cato.wittusen@uis.no
Phone: (+47) 51 83 15 07
" Immersion is a metaphorical term derived from the physical experience of being submerged in water. We seek the same feeling from a psychologically immersive experience that we do from a plunge in the ocean or swimming pool: the sensation of being surrounded by a completely other reality, as different as water is from air, that takes over all of our attention, our whole perceptual apparatus".
Workshop on "Varieties of Immersive Experience" in Paris, France - POSTPONED
The workshop is postponed due to the pandemic situation. More information will follow as the situation becomes clearer during the spring. The three-day workshop on "Varieties of Immersive Experience" was due to be held at the Norwegian University Center in Paris, France from March 16 to 18, 2022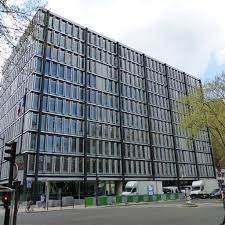 For more information about the workshop, please visit our workshop web page.
The UiS Research Group "Understanding Immersion"
Volume on Varieties of Immersive Experience
The research group is presently working a volume on immersion. In this volume, we aim to provide the first authoritative attempt to explore the analytic potential of the notion of immersion as a general phenomenon.
This volume will address the following questions:
1. What are immersive experiences? Do they share a common psychological structure, or does the word designate disparate phenomena that merely exhibit family resemblances? We are interested in philosophical contributions that explore the connections to notions such as subject position, imagination, perceptual horizon, embodiment, phenomenal character, enchantment, action, flow, embodiment, selective attention, social frames, affective attitudes, and constitution of the self.
2. How do context specific determinants shape immersive experiences? In particular, how are they shaped by the affordances and constraints provided by the medium within which they occur? We call for contributions from the humanistic and social sciences that analyze such elements as improvisation techniques, music, action, avatar-presence, ritual practices, cinematic techniques, therapeutic methodology, narrative devices and so on.
3. What is the significance or value of immersive experience? How are immersive experiences beneficial or detrimental to their respective contexts? We are interested in moral, political and value-oriented discussions that touch on normative roles such as fun, escapism, trust, personal transformation, participation, persuasion, manipulation, criticism, modes of epistemic access, ideological framing, and knowledge-acquisition.
The volume is edited by Tarjei Mandt Larsen and John R. Sageng". For the full "Call for Submissions" to this volume, use the link: Call for Papers: Varieties of Immersive Experience