Dr. Fatih Birol, Executive Director of the International Energy Agency (IEA), will be appointed honorary doctor of the University of Stavanger (UiS), Norway.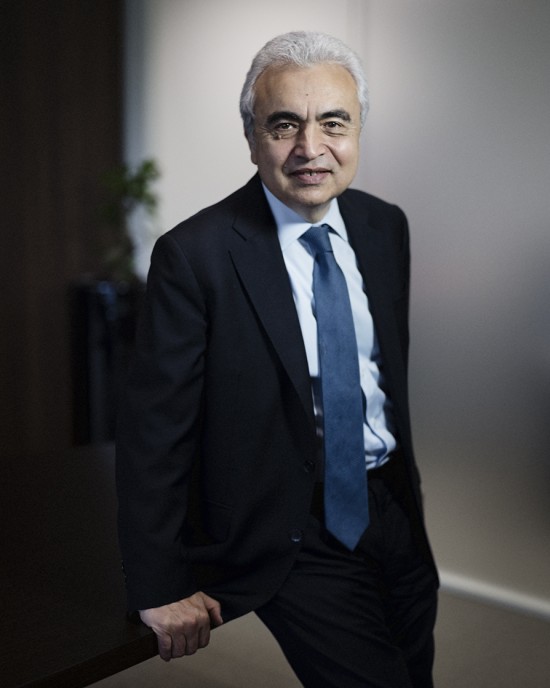 "I am happy and proud that such a formidable, international capacity as Dr. Fatih Birol becomes honorary doctor at UiS. The efforts made by Birol and IEA to transform the energy sector go hand in glove with our university's strategy 2030, which highlights energy and green transition as strategic ambitions", says rector Klaus Mohn. He has high hopes for a closer collaboration between IEA and UiS in the future.
Through his work on energy transition, Dr Fatih Birol has contributed to the development of academic communities at the University of Stavanger, and thereby enabling the UiS to strengthen its position as an 'energy university'.
The new honorary doctor has a long-standing professional background as an energy expert. Birol has received numerous honours and medals for his efforts in the energy and climate field. He was recently named in the TIME100, TIME's annual list of the world's most influential people.
Fatih Birol's academic background includes a bachelor's degree in engineering and a master's degree and PhD in energy economics from the Technical University of Vienna. Birol is the author of a number of influential publications within senior levels of energy policy, energy resources and energy utilisation.
Under the leadership of Fatih Birol, the IEA has developed into the most central reference point related to perspectives, dilemmas and analyses within the field of energy and climate change. In recent years, Birol has also played a key role in helping the agency towards becoming an important driving force behind policymaking related to the need for restructuring in the energy sector to accelerate energy transitions. Fatih Birol has been very prominent as the head of the IEA, and regularly participates at conferences and in various media when the world's energy use is analysed and challenges are debated.
Birol is particularly interested in Norway and Norwegian industry, including how we as a nation can be a driving force in the global transformation of the energy sector. For many years, he has worked closely with Norwegian authorities and companies.
The appointment of the new honorary doctor takes place at the UiS annual celebration on Friday 29 October (1 pm – 2:30 pm), where a representative from IEA will receive the diploma on behalf of Dr. Birol. The IEA Executive Director will also give the celebration speech, digitally.
With Birol there are now seven honorary doctors of the University of Stavanger. The other six are former UN vice secretary-general Jan Egeland, Nobel Prize winner in Economic Sciences Finn Kydland, feminism and literary scholar Toril Moi, doctor in petroleum technology Rajagopal Rahavan, Professor of Theology Jacob Jervell and Professor Emeritus, former rector at Aalborg University, Finn Kjærsdam. The last appointment was in 2014.