Ph.D.-students and UiS faculty spent a full week diving into the methodology of behavioural interventions from Dr. David Yeager, a pioneer in the field and a world-class researcher in the methodology. – UiS has given us a truly unique opportunity to learn from the leading expert, said Oxford University Ph.D-student Olav Schewe.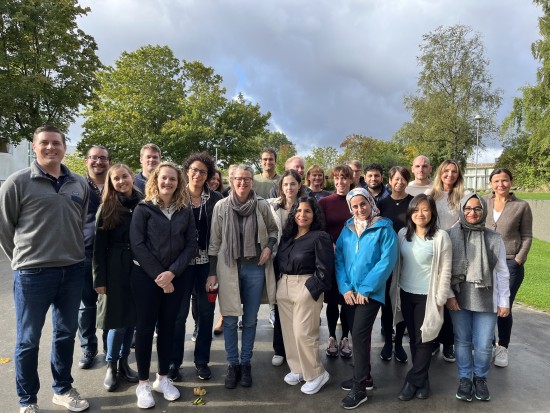 How can people change their behaviour to the better – for themselves or for society – without the use of economic incentives? Behavioral interventions are policies or programs designed to influence individual behavior in beneficial ways. This requires not only an understanding of psychology, but also – in order to conduct these interventions successfully – a solid understanding on how to design and evaluate them.
World leading scholar in behavioural interventions
Last week, UiS Business School and Synapse Lab invited Ph.D students and UiS faculty to a one-week course in behavioural interventions. The course was led by Dr. David S. Yeager, an associate professor of psychology at the Texas Behavioral Science & Policy Institute. One of the world's leading researchers in behavioural interventions and growth mindset, Dr. Yeager's research examines causes of and solutions to adolescent health problems, such as bullying, depression, academic achievement, cheating, trust, or healthy eating. Dr. Yeager is the co-PI of the National Study of Learning Mindsets, the Texas Mindset Initiative, and the Texas Behavioral Science and Policy Institute (TxBSPI), and his research in published in journals such as Nature and Science.
Learning the tricks of the behavioural intervention-trade
– I want people to be able to not just understand the literature, but also to create interventions that change lives, Dr. Yeager said about the UiS course, which consisted of intensive lectures, group discussions, working sessions and pitching ideas.
– The aim of the course is for the participants to gain insider's insights in order to make their own interventions. We cover basic theories, but we also have hand-on applied activities and group projects.
This intense way of working was challenging for many of the participants, but the combination of faculty and students in the same course, was beneficial, according to Yeager.
– The breath of students in the course has been an asset. With participants from so many different areas, we get very different ideas, leading to new insights.
– An opportunity not to be missed
Ph.D student Olav Schewe from Oxford University said he immediately knew that this course was an opportunity not to be missed.
– My calendar was pretty full, but when I saw this course, I knew I had to grab the opportunity! Some of the greatest challenges in our time has to do with the need to make people change their behaviour. A course by such an authority is like having Mark Zuckenberg running a course on how to make a social network! It is extremely rare to be able to learn from the leading scientists in a course like this. It is truly impressive that UiS offers courses of such high quality.
Like seeing the inner workings of a car engine
Fellow attendee, Ingjerd Straand, a Ph.D. student on design processes at UiS, agrees.
– I feel like I've been given a rare and useful look into the inner workings of the engine of a car. We have had a chance to really take a close look at the methodology of interventions, which is rarely covered in detail in the literature. 
The cross-disciplinarian approach has been beneficial in the group work and discussions, they both say. Schewe, who is a Ph.D. student in education, says his main focus is on behavioural science related to teaching methodology.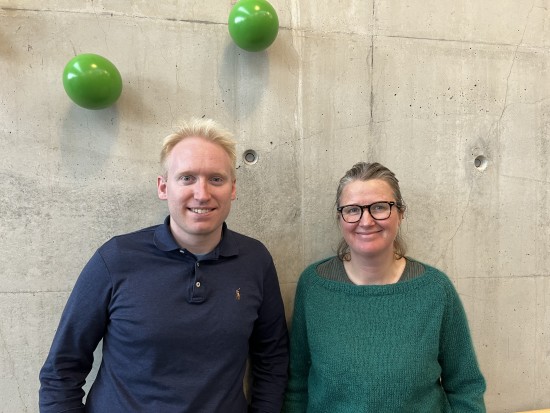 – I am interested in how instructional programs can actually change behaviour and as a result, lead to better learning. It has been a very interesting and positive experience to discuss how to create interventions with for example Ingjerd, who comes from a design perspective, and the other participants, he says.
– I have been involved in the Smart City-project in Stavanger, where behavioural change is an important aspect. I have completed this course with more knowledge on how I can utilize my existing thoughts and ideas related to behavioural interventions, in order to create change, Ingjerd says.
Impressive results
Assistant professor Simone Häckl-Schermer at the UiS Business School has been in charge of organising the course. She is pleased with the outcome after what was an intense week for the attendees.
– It is great that we get to learn from a pioneer in the field. The course was a perfect mix between theoretical foundations suited for an interdisciplinary group of students and practical application. I think the students did a great job developing their own interventions and it was amazing to see how much progress they made in only one week!
By Elisabeth Rongved
About:
Postdoktor i samfunnsøkonomi
51831384
UiS Business School
Department of Economics and Finance