It is impressive how she has qualified for tenure through this demanding tenure-track in a short amount of time, says Dean Ola Kvaløy.
The purpose of tenure-track is to facilitate the recruitment of talented professional staff at universities and colleges.
It should strengthen the institutions' opportunities to compete for the best candidates internationally and oblige the institutions to further develop the employee's competence in teaching, research and dissemination/innovation.
The person employed must be given predictability in work to qualify for permanent employment in a teaching and research position through a long-term employment relationship and be followed up and get a supply of resources from the institution. (Source: lovdata.no)
The tenure-track system is mainly used in business schools, but the procedure is rarely used in Norway. It has exceptionally high demands on the level of research. At UiS, UiS Business School is the only faculty that uses tenure and tenure track.
Silje Haus-Reve holds a PhD in social science with a specialisation in economic and regional development and innovation from UiS Business School 2019. Since August 2020, she has held a position as an Assistant Professor/Postdoc in the tenure track position, which in June was up for evaluation with a possible promotion with tenure.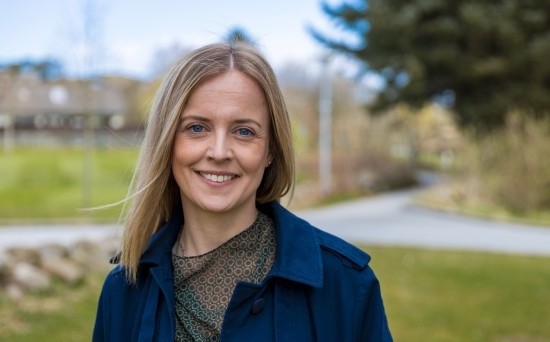 Silje Haus-Reve is the first at UiS Business School and at the University of Stavanger who's promoted to tenure from a tenure-track.
She submitted five published papers and three papers under review with her application for promotion with tenure. According to Academic Journal Guide (AJG 4*/4), three of the articles are published at the highest level. Some words from one of the papers are: The paper is well-written, the quantitative analysis is competently executed, and the paper's contribution to the innovation literature is clear. The quality of the paper is reflected in the high number of citations generated since the paper was published in 2019.
The conclusion of the evaluation says that: Silje Haus-Reve has balanced a high level and quality of research output with teaching responsibilities and contributing to different types of service to the university and surrounding environment. Accordingly, the committee unanimously recommends that Silje Haus-Reve is granted tenure.
If you have a tenure track, you have seven years to qualify for a permanent position, but Haus-Reve managed it in one year and eight months.
Ola Kvaløy, Dean of UiS Business School, thinks the tenure system is essential.
– Our tenure system is important both to attract talent and to give them good and predictable conditions. We make high demands, and it is a great pleasure that UiS Business School now has got their first candidate through. Silje is a highly skilled researcher and lecturer, and it is impressive how she has qualified for tenure through this demanding tenure-track time in a short amount of time.
More from UiS Business School