Friday 28 October 2022 17:00-18:00,
Påfyll.
What is the economic impact of solitude?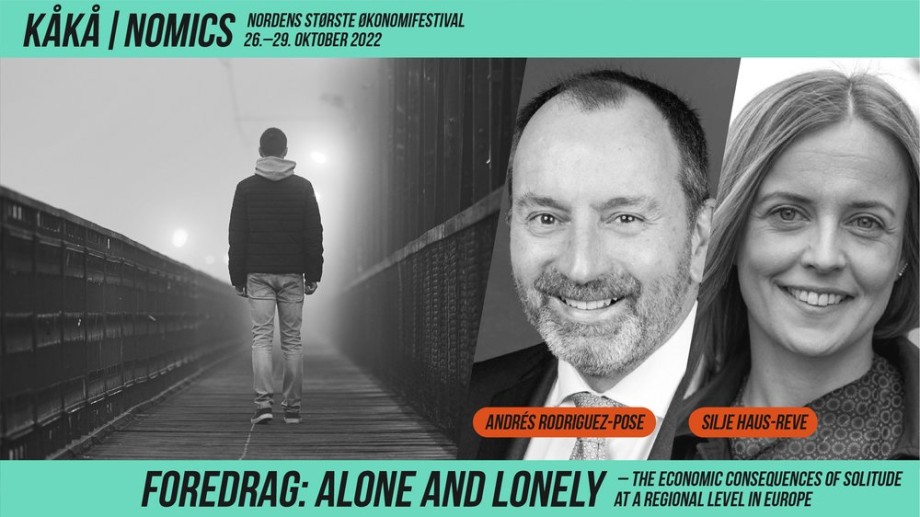 Solitude is a rising phenomenon in the western world. The number of people affected by solitude has been rising for some time now, and the Covid-19 pandemic has brought this trend to the fore. Distinguishing between being alone and being lonely has important implications for individual wellbeing and collective economic performance. But what are the economic consequences of the rise in solitude?
In a new project, Andrés Rodriguez-Pose (LSE) and Chiara Burlina (University of Padua) distinguish between being alone (e.g., living in single-person households) and lonely (having low levels of social interaction) and how this affects the economic performance of the regions of Europe. They discover that the rise in solitude across Europe has mixed connections to financial performance. Whereas high shares of the population living alone are drivers of economic growth, that is not the case for being lonely (as well as for having very frequent interactions with other people).
Participants:
Andrés Rodriguez-Pose, Professor of Economic Geography at The London School of Economics and Political Science, and also visiting Professor at Center for Innovation Research University of Stavanger.
Silje Haus-Reve, Associate Professor of Innovation and Regional Studies at University of Stavanger Business School.
More from UiS Business School